---
Jan 25, 2023 at 5:02 am
The Dutch national team will know on Wednesday which opponent it will meet in the semi-finals of the Nations League. At 11 a.m., the draw will take place in Nyon, Switzerland, for the final round, which will be completed in the Netherlands in June.
The other three countries in the pipeline are Croatia, Italy and Spain. There are no restrictions: all countries can meet in the draw, which will be very short due to the manageable number of participants.
It is already known that the Dutch will play the semi-finals on June 14 in De Kuip or De Grolsch Veste. The other semi-final is a day later. The consolation final and the final are scheduled for June 18.
The Orange qualified for the final round by beating Belgium, Wales and Poland in the group stage last year. In the first edition of the Nations League (played in 2018 and 2019), the Netherlands also reached the final round and then lost to Portugal in the final after beating England. The 2021 Nations League winner is France, but that country has not qualified for the final round this time.
Spain is the losing Nations League finalist of 2021, while the Italians were third at the time. Croatia, which took bronze at the World Cup in Qatar, will make its debut this year in the final round.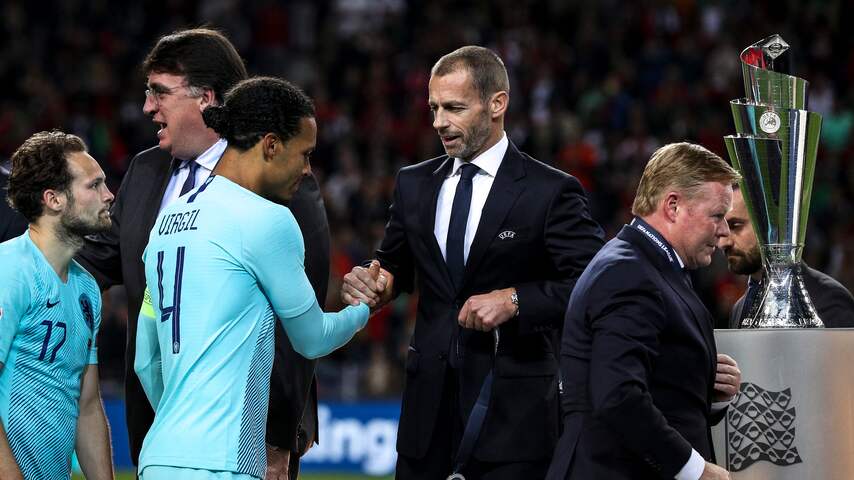 In 2019, the Orange lost the final of the Nations League against Portugal (1-0) under the leadership of national coach Ronald Koeman. Photo: Getty Images
Orange starts qualifying against France
Winning the Nations League does not entitle you to a ticket for next year's European Championship in Germany. The Netherlands will start qualifying for that tournament on March 24 with an away match against vice world champions France. That game is also the first international match of the second term of national coach Ronald Koeman. Gibraltar, Greece and Ireland are the other opponents of the Orange in group B.
The Orange must finish in the top two in the group to grab a European Championship ticket. Should the Orange finish outside the top two, then it is certain of a place in the play-offs due to the good performance in the Nations League. In it, the last four of the total of 24 European Championship tickets are distributed.
The draw for the final round of the Nations League can be followed via a live blog on NU.nl.
Beeld: Getty Images
---
Read more about:
Orange Nations League Football
---
---
---
---