Viewers may be horrified at the thought of real life Squid Game (2021‑ ), but that has really become reality! According to tabloid The Sun, the game show came very close to the original series, because a number of people would have been injured. Netflix now denies the message.
Squid Game is painfully good entertainment, but of course it shouldn't come much closer. In the Korean series, players take on a killer game full of kid's games to win a big win.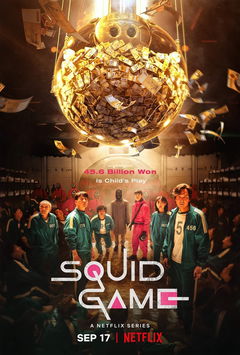 8.0
Squid Game: The Challenge
In 2022, it was announced that Netflix will start a game show based on the mega-popular series. In Squid Game: The Challenge a group of 456 real players compete against each other for a cash prize.
Seriously injured
According to The Sun, several people were seriously injured during the filming of the game show. Candidates told the British tabloid that other participants had become unwell or had even been removed. That would be because of the severe cold.
According to Netflix, the message is absolutely incorrect. In a statement, they indicate that the rumors about the game show are not true. Netflix does indicate that three people have been treated at the scene.
Health before everything
"The health and safety of our cast and crew is our top priority and we adhere to a variety of safety procedures," Netflix said in the statement. "Although it was very cold on set – and the contestants were prepared for it – all claims of serious injury are untrue."
---