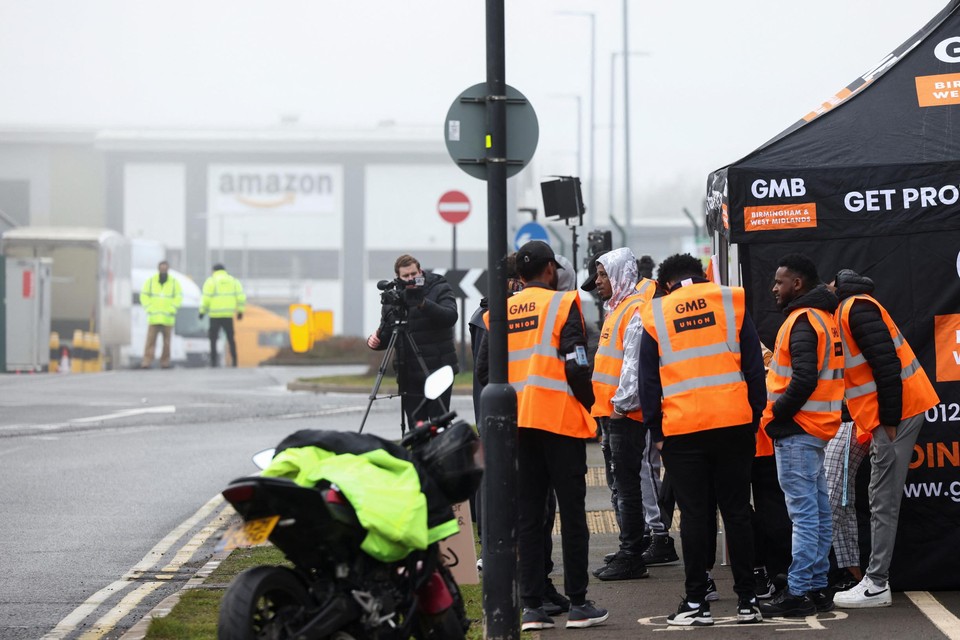 Some of Amazon's UK staff laid off work on Wednesday. This is the first ever strike at Amazon UK. The strikers want more pay, but also complain about the high workload.
jvhBron: BELGA
Today at 13:14
The strike was initiated by the GMB trade union. For the time being, only the depot in Coventry is not working, but the action can still expand. The workers are on strike for more pay. The management would have made a proposal six months ago, but that only included a surcharge of 50 pence (0.57 euros) per hour. However, the union wants a surcharge of 5 percent.
Some trade union representatives also complain to the British channel BBC about abuses in the workplace. "Even the robots are treated better than us," it sounds, pointing, among other things, to a very strict time registration, even of a toilet visit. Talking to colleagues is also virtually impossible due to the high workload. If the targets are not met, a sanction will follow.
An Amazon spokesperson said on Wednesday that only a small part of the staff is participating in the action.
---
---