Chadwick Boseman's passing in 2020 left Marvel completely rethinking their plans for the Black Panther sequel. The result is Black Panther: Wakanda Forever (2022). The new Marvel movie can finally be streamed next week, namely on Disney +.
In Wakanda Forever, after King T'Challa's death, Queen Ramonda (Angela Bassett), Shuri (Letitia Wright), M'Baku (Winston Duke), Okoye (Danai Gurira), and the Dora Milaje battle to protect their kingdom from evil world powers . The fighters are forced to once again team up with War Dog Nakia (Lupita Nyong'o) and Everett Ross (Martin Freeman). Will they manage to set a new course for Wakanda?
In addition to many familiar faces, Wakanda Forever also introduces a new character: Namor (Tenoch Huerta). The flying superhero proves to be a threat to Wakanda, are Princess Shuri and Queen Ramonda a match for him?
Black Panther: Wakanda Forever appears February 1 on Disney+. For a complete overview of all new films and series that will soon appear on the streaming service, please visit our Coming soon to Disney+ page.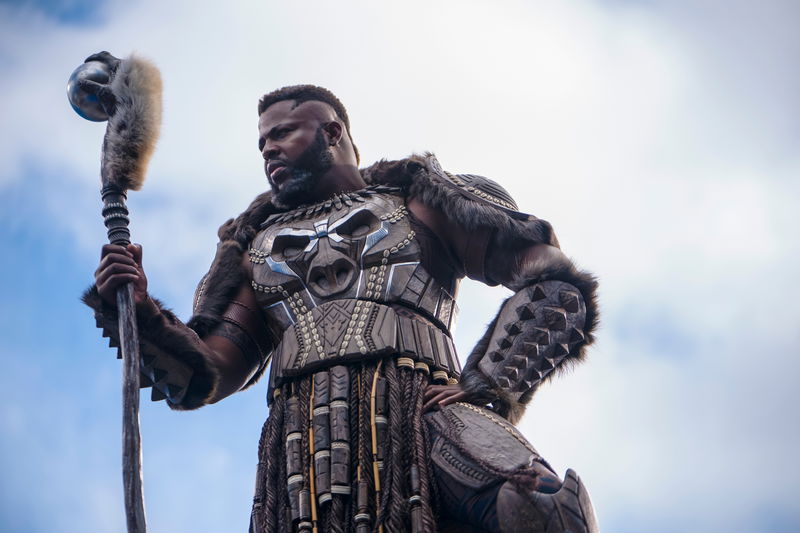 Copyright The Walt Disney Company, 2022
Beeld: Copyright The Walt Disney Company, 2022
---