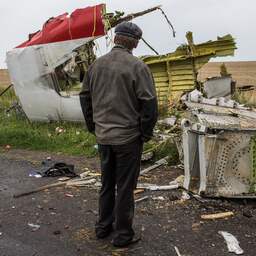 Russia must answer to the European Court of Human Rights for its role in the downing of flight MH17. The international court will deal with the complaint filed by the Netherlands, it announced on Wednesday. The court will also consider individual complaints from next of kin.
It is the first time that an international court has considered who is responsible for the plane crash in 2014. If Russia is found guilty, it will be of great political significance. In addition, it can ensure that Moscow has to pay damages. The verdict could be years away.
Russia tried to prevent the court in Strasbourg from taking up the case of the Netherlands. It claimed it had nothing to say in eastern Ukraine when the missile that killed MH17 was fired from there. The death of the 298 occupants, including almost 200 Dutch people, could therefore not be blamed on the country. But the court thinks otherwise.
Relatives of victims of the disaster are happy that their individual complaints are also being dealt with, says their spokesperson Piet Ploeg. The relatives were already delighted with the decision of the court to deal with the so-called state complaint of the Netherlands. But the surprising extra announcement makes it even better for them, says Ploeg. "We can go on!"
The case before the human rights court is not the only path the Netherlands is taking to get justice for the victims. At the end of last year, the court of The Hague sentenced rebel leader Igor Girkin (51), his right-hand man Sergey Dubinskiy (60) and garrison commander Leonid Kharchenko (50) to life imprisonment for their role in the downing of MH17.
In addition, the Netherlands is trying to hold Russia responsible for the disaster. That could ultimately bring Moscow to the International Court of Justice.
---
---