Social media went wild over the fact that actor Austin Butler still sounded exactly like Elvis Presley in his Golden Globes speech. He still hasn't lost the voice and is getting a lot of criticism for this. Elvis director Baz Luhrmann responds to all the fuss.
For the extravagant biopic about The King, Butler took on the role of Elvis Presley (and even managed to score an Oscar nomination). The legendary singer is of course known for his unique voice and it is therefore extra clever how the actor sings and talks like Elvis. He still hasn't left that voice behind.
fuss
In a conversation with The Hollywood Reporter, Luhrmann responds to the fuss surrounding the star of his film. "I think you have to understand how deep the journey has been for him. It's a part of his life that he gave his life for. He really gave it that long."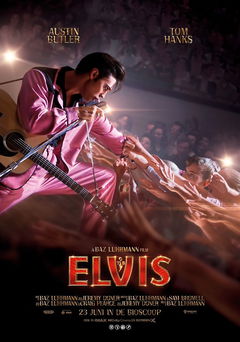 7.4
Physical changes
"People's voices change," continues Luhrmann. "When he first came in, he already had a pretty deep voice." The director also says that Butler had to be Elvis for a long time and that it involved many physical changes.
To practise
Luhrmann also talks about Elvis' production and how crew members thought Butler was actually from the south of the United States. That while the actor is from Anaheim! "He was already obsessively practicing changing the muscles in his mouth to produce a sound that was actually Elvis' voice," said the director.
Elvis is currently streaming on HBO Max.
Beeld: Still 'Elvis' via TMDb
---