After reports that Viaplay is raising prices, Disney + customers now also have to believe it. The streaming service is raising prices with immediate effect.
Euro more expensive per month
Previously, you paid 'only' € 8.99 per month with the blue streaming service, or € 89.99 if you subscribed for a whole year. As of now, a Disney+ subscription costs €9.99 per month or €99.90 for a whole year.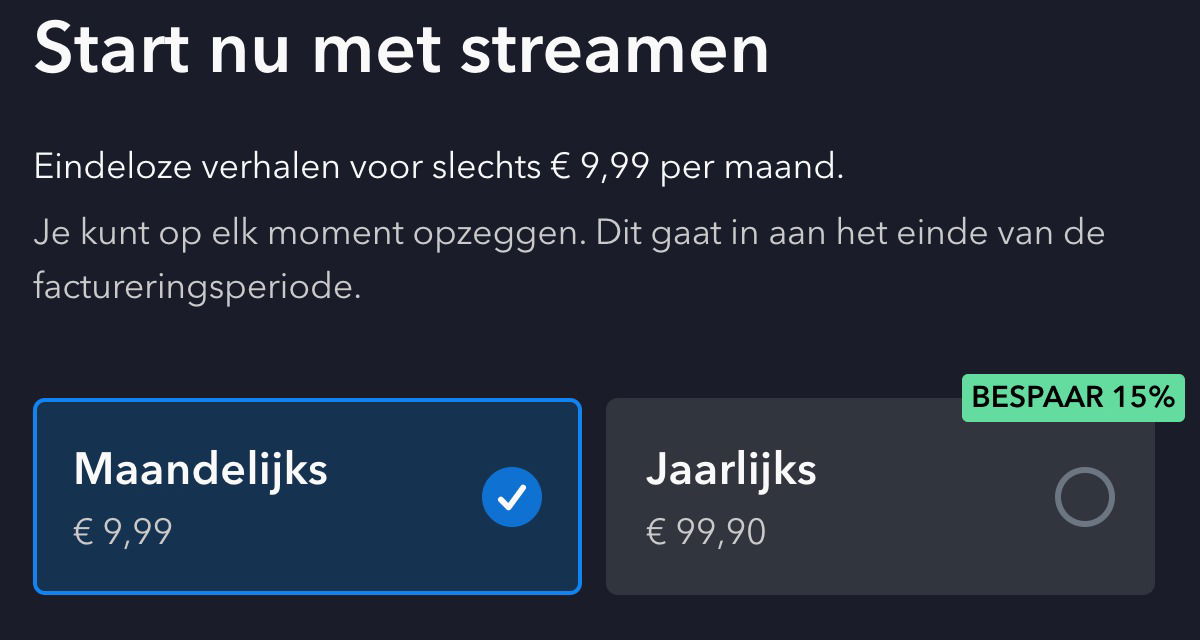 Screenshot via Disney+
Not the first raise
Disney + raised prices before, namely in February 2021, when the streaming service was expanded considerably by the arrival of Star. Then there was a logical reason that the subscription became more expensive, because there was also a lot of extra supply in return. Now the price increase of one euro per month seems to be due to inflation and the fact that everything has become more expensive; although this has not been confirmed by Disney+.
Other useful Disney+ pages:
---