Zoop returns! At least, if it's up to director Jon Karthaus. The actor and filmmaker confirms to ANP that he is currently working on a fourth film in the Zoop in… series. This time, the animal lovers might go to Australia. Producer NL Film is also on board.
Zoop in Australia
The actor, writer and director confirms the news of the developments after posting a mysterious video on Instagram yesterday in which he starts the script of Zoop in Australia. "Shall I write this?" is below. Today, the filmmaker explains that they choose Australia because it also allows them to convey an important message: "Australia is a country par excellence where you can see how great the consequences of climate change are".
Original cast
In addition to Karthaus itself, the Zoop cast consists of Monique van der Werff, Nicolette van Dam, Ewout Genemans, Juliette van Ardenne, Patrick Martens, Erwan van Buuren and Vivienne van den Assem. The protagonists have not yet confirmed their involvement in a new film themselves.
The fans have been asking for it for a long time. And we regularly fantasize about it with the regular actors. We still get together occasionally and we're getting more and more excited about the idea of ​​a reunion movie.

Jon Karthaus
On set next year?
Karthaus is currently busy with the release of its latest rom com Nice weekend (2023), which is now in theaters. The director hints at the idea that the Zoop cast could start shooting next year, but there must be something in return.
I hereby solemnly promise that as a Happy Weekend! attracts more than 100,000 visitors, so that I give priority to writing off the script for Zoop 4. With a bit of luck, we can be on the set next year.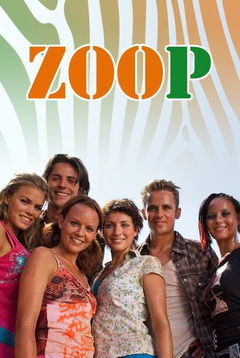 5.7 View on Videoland • 'Zoop' takes place in the zoo, with a group of young people who are training to become animal caretakers.
Image: Still 'Zoop in South America' via TMDb
Text: RTL News
---