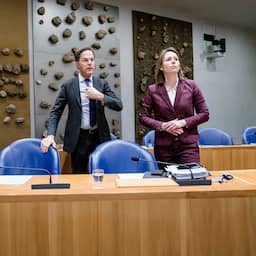 What the cabinet is doing now against discrimination and racism within the national government is not enough. The painful report about the widespread racism at the Ministry of Foreign Affairs has shown that more action is needed, concludes Minister Hanke Bruins Slot (Internal Affairs and Kingdom Relations) in a letter to parliament on Wednesday.
To map out the problems, a survey will be launched for all government employees that focuses on discrimination and racism in the workplace. The threshold for submitting a complaint about discrimination, for example, must also be lowered, the minister writes.
Bruins Slot is also thinking of compulsory training for civil servants on racism, diversity and inclusion. In addition, there must be a clear standard for how colleagues in the government treat each other. There will also be an investigation into ethnic profiling and discrimination within the government.
In the coming period, the minister will look at what other measures are possible to tackle institutional racism within the national government.
According to Bruins Slot, measures against discrimination and racism had already been initiated within the government. For example, the government worked on a more inclusive recruitment and selection procedure. But because of the "painful and confronting results of the investigation at Foreign Affairs", the minister believes that more needs to be done.
The report showed that racism is a broad phenomenon at the Ministry of Foreign Affairs. The investigation showed, among other things, that employees receive racist remarks. They are not taken for granted because of their skin color or origin and sometimes feel passed over, for example during a promotion. Colleagues rarely intervene in racist incidents.
Bruins Slot states in the letter to Parliament that discrimination and racism also occur at her Ministry of the Interior and Kingdom Relations. "My position is that I absolutely do not tolerate that," she writes.
The coalition agreement of this cabinet states that there is institutional racism in the Netherlands. The aim of the government is to eliminate these entrenched forms of racism and discrimination.
---
---