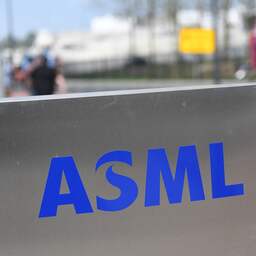 If the United States has its way and the export restrictions for chip machines are further expanded, this could have unintended consequences. That is what ASML CEO Peter Wennink says to NU.nl in an explanation of the annual figures of the company from Veldhoven.
The chip machine maker has unintentionally ended up in the heart of so-called geopolitical discussions. "That shows how important our industry is," says Wennink. "We are part of the discussion, not the delegation. It's called geopolitics, not geobusiness."
In doing so, Wennink partly tried to distance himself from the talks between the US and the Netherlands. The Americans want ASML to export fewer machines to China, as part of more extensive legislation. "If you impose import restrictions that are too large, it will affect the availability of chips," says the CEO.
And we need those chips every day today, for almost everything. "Instruments such as export restrictions, which are well-intentioned, should not have unwanted consequences." According to Wennink, the world of chips is pre-eminently a world that knew no boundaries for a long time and "in which everyone talks to each other and works together".
The boundaries that are now increasingly being raised by politicians can become obstacles, the ASML CEO foresees. There are already shortages here and there in China, as a result of which parts cannot be replaced and processes can falter.
Wennink says that politicians want to make a decision as soon as possible about any further restrictions on deliveries to China. "The elaboration of this will then take months, because it is very complex. We make the machines that make the chips. Chips are made and sold everywhere, and they will probably go somewhere."
---
---