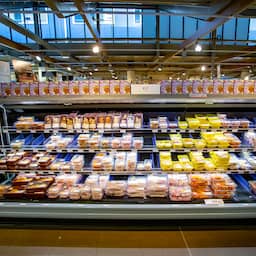 The liver cheese of supermarket chain Jumbo probably contains the listeria bacteria. Customers are asked not to eat the product and to return it to the store.
It concerns the liver cheese with EAN product code 8718452611065, which has a shelf life until February 11, 2023.
An infection with the listeria bacteria can cause pneumonia and inflammation of the heart, brain, uterus or ears, among other things. Neurological problems can also occur.
The bacteria is life-threatening for pregnant women and their unborn child. Infection with listeria during pregnancy can lead to malformations in the baby, miscarriage or stillbirth.
Liver cheese is a type of liver sausage that has been made firmer with starch to make it easier to slice. Despite the name, no cheese is involved in the production process.
---
---