---
Jan 24, 2023 at 10:12 Update: 9 minutes ago
The Dutch volleyball players get Felix Koslowski as national coach. The 38-year-old German has signed a two-year contract up to and including the 2024 Olympic Games in Paris.
Koslowski succeeds Avital Selinger. The experienced trainer decided not to renew his contract after the disappointing World Cup at the end of last year. The Netherlands already stranded in the second group stage at the global final tournament in its own country.
With Koslowski, the Dutch volleyball association Nevobo opts for a much younger national coach. The German has been a club trainer at SSC Palmberg Schwerin since 2013, where the Dutch internationals Indy Baijens and Elles Dambrink play. He will combine that function with the national coachship.
Earlier in his career, Koslowski was head coach at Suhl. From 2015 to 2021, Koslowski was national coach of the German volleyball players. According to technical director Herman Meppelink of Nevobo, the new national coach "largely" meets the profile drawn up.
"Felix is ​​a relatively young coach with modern game ideas who already has a lot of international experience," says Meppelink. "He knows the Dutch players so well that he can make the right choices in the short term to form a team that can enforce qualification for the Olympic Games."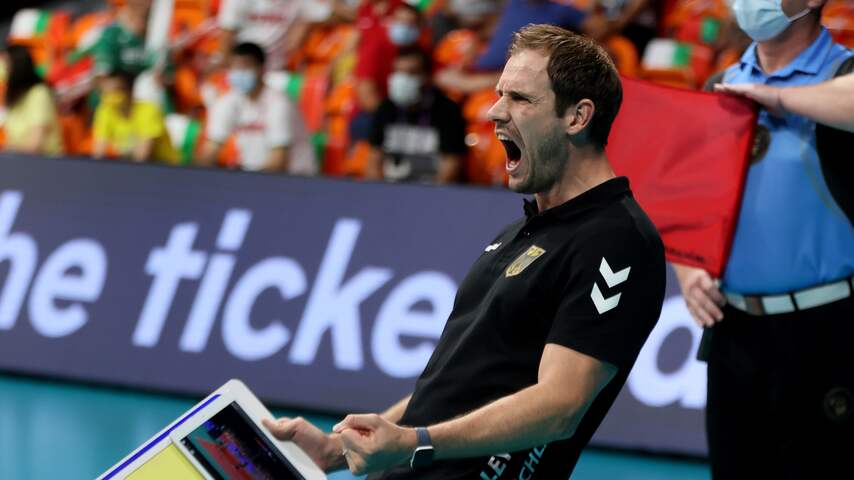 Felix Koslowski must guide the Dutch volleyball players to the 2024 Olympic Games in Paris. Photo: CEV
Koslowski must help the Netherlands to success again
The Dutch volleyball players hope to be able to measure themselves somewhat with the world top under Koslowski. The Netherlands finished fourth at the 2016 Olympic Games in Rio de Janeiro, but the volleyball players did not qualify for the 2021 Games in Tokyo.
In September 2023, the Netherlands can qualify for the Olympic qualification tournament (OKT) for the 2024 Games. The place in the world ranking can also be enough for an Olympic ticket.
"We also expect Felix to make an important contribution to the further development of the next generation of players and thus make the selection broader and therefore more internationally resilient," says Meppelink.
Koslowski will be officially presented by the volleyball association on Thursday.
02 Nov 2022 at 12:40
Selinger stops as national coach of Dutch volleyball players after disappointing World Cup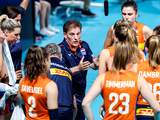 Image: CEV
---
Read more about:
VolleybalVolleybalsters
---
---
---
---