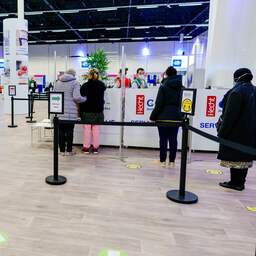 Companies hired fewer temporary workers last year for fear of a possible recession. The higher rates due to cost increases and the scarcity on the labor market have also led to temporary workers in our country working 6 percent fewer hours, temporary employment umbrella organization ABU told NU.nl.
"Companies are hesitant to hire temporary workers because of a possible recession. In addition, the rates have risen due to cost increases in the collective labor agreement for the temporary employment sector. For example, the minimum wage has risen. Temporary workers are also suffering from the tightness on the labor market: it is difficult to find people," says a spokesperson.
In addition, fewer temporary workers are active at injection locations now that the corona crisis is over. "Then it concerns parking attendants, people who were hosts and call center personnel."
In the administrative sector in particular (-16 percent), there was much less work for temporary workers in the past year. 5 percent fewer hours were worked in the technical sector. In the industrial sector there was a plus of 1 percent.
---
---