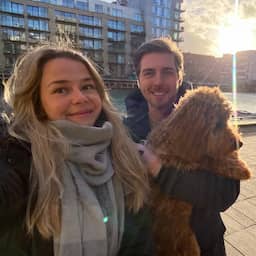 ---
Jan 24, 2023 at 9:38 PM
About 40,000 Dutch people emigrate abroad every year. How do you like working in their new (temporary) home country? And do they actually want to return to the Netherlands? This time we speak to Berry van Waarden in Copenhagen.
How: Berry van Waarden Position: marketing manager at software company Workfeed Where: Copenhagen, Denmark Ever since: 2022
How did you end up in Denmark?
"My girlfriend and I have been living in Copenhagen since April. Before that we lived in Norway and Finland. I left for Scandinavia for the first time in 2020, when I went to do a minor in Norway for my studies. That's where I met my girlfriend, she is Finnish and studied there too."
"After my minor I went back to the Netherlands and my girlfriend went back to Finland. Traveling back and forth was a lot of hassle, especially because it was corona time. In the end I decided to do my graduation internship in Finland."
"After graduating, I found a job at a Danish start-up, Workfeed, where I could work remotely. But I missed real contact with colleagues. When my girlfriend also found a job there, we moved to Copenhagen."
"Very good. Copenhagen is a very nice city. It is big and touristy, but not as busy as Amsterdam. There is also a lot of water, I love cycling to the office along the river. I also regularly go running. Together with a colleague I have the challenge to jump into the sea after sports. Also in winter. First the cold hurts, then you feel great."
"Sometimes I miss the tranquility of Finland. People have much less stress there. The Finns work about 7.5 hours on average. Overtime hardly ever happens and they separate work and private life much more. In Denmark they are also busy with a healthy balance. At our company we work four days, while retaining a full-time salary. I think that's a nice way. You know that the week is shorter and that makes you more productive."
Are there things you miss about the Netherlands?
"I miss my family and friends very much. What I also like to do when I'm back: get something tasty at the snack bar. Of course they don't know our snacks here."
What do you prefer to do on the weekend?
"In the spring and summer it's great to go outside, I'm looking forward to going for a nice walk with the dog. There is also a lot to discover in Denmark, I think it would be nice to see more of the country I would also like to learn the Danish language, just like the Swedish, because my girlfriend also speaks that language."
"During the holidays we often go back home to the Netherlands or Finland. That is quite hectic. When you are there, you want to visit everyone. Then you barely have time to really enjoy a holiday. Fortunately, people also like to come here by."
How long do you want to continue living abroad?
"At the beginning of our relationship, I was still very firm about the idea that I wanted to return to the Netherlands, because of my family and friends. But we are still having a good time here. We'll see what the future brings."
Unfortunately, this content cannot be displayed. We do not have permission for the necessary cookies. Accept the cookies to view this content.
Change cookie settings
Image: own archive
---
Read more about:
Work
---
---
---
---