---
Jan 23, 2023 at 3:31 PMUpdate: 3 hours ago
Yvonne Coldeweijer has to post a correction about a personal letter from André Hazes that she previously shared on her Instagram channel. The video about this should also be removed. Coldeweijer said that the letter had been forwarded to her by his mother Rachel. This accusation cannot be proved, the judge ruled on Monday.
In addition, according to the court, Coldeweijer's statements are "unnecessarily offensive" and he sees no interest in the publication of the letter.
Coldeweijer must pay a penalty of 1,000 euros for every hour that the video in question is still online. This can amount to a maximum of 50,000 euros. The correction must be posted to Instagram within 48 hours.
It was also determined that Coldeweijer may no longer use the term "cremated croquette", which she used to refer to Hazes. According to the judge, this wording is "in any case offensive and offensive", just like words such as narcissistic, manipulative, crazy and toxic.
The statement that it is good for André that he broke up with his mother is also "hurtful" in the eyes of the court and is no longer allowed to use the juice vlogger.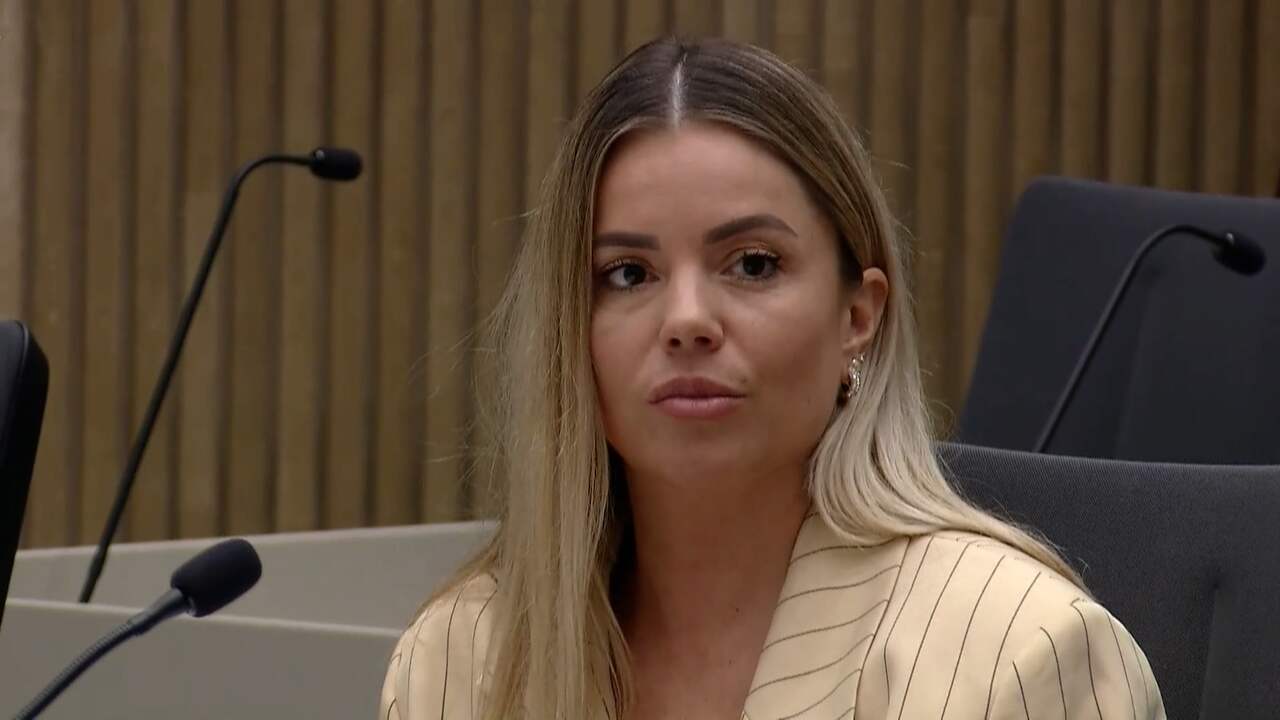 1:31 Play button
'Judge wants to silence juice channels'
Coldeweijer says in a reaction on her Instagram that she feels that the judge "wants to shut up juice channels". However, this does not stop her from bringing juice. "It was my job to show that the juice I brought is plausible," Coldeweijer writes. "I think I succeeded long and wide, especially because everything I said in the video came true again. The judge thought otherwise and thinks that I have not demonstrated that."
Through her lawyer, Hazes says she is pleased with the verdict, because it limits the spread of hurtful and untrue gossip through juice channels. "The opposing party indicated in court that 'you have to take some things with a grain of salt because it concerns a juice channel'. So I don't think so and I hope I am an example for other people," said Hazes.
Hazes denies leaking letter to Coldeweijer
Coldeweijer read a letter in a video that was addressed to an ex-girlfriend of André. The influencer claimed in the video that the letter was written by André and his mother. She later suggested that she had been forwarded this letter anonymously from Rachel.
The letter states that André did not look back with a good feeling on his relationship with Monique Westenberg, with whom he has a son. Rachel has never made a secret of the fact that she doesn't have a good relationship with her grandson's mother. Coldeweijer also discussed this in a separate video.
Rachel then demanded a rectification. She herself denies that she leaked the letter to Coldeweijer. She does say that she wrote the letter with her son, but the version they wrote together would not match the letter that the gossip vlogger received on important points. The singer's widow also wanted Coldeweijer's video to be taken offline.
Receive notifications about news about Yvonne ColdeweijerStay informed with notifications
'I don't tell lies'
Coldeweijer said earlier in court "not to tell untruths". According to the juice vlogger, Hazes often seeks attention herself and her reputation has already suffered a lot from her family problems. This video would not further damage Hazes' reputation, the vlogger states through her lawyer.
It is not the first time that Coldeweijer has been taken to court. In April 2022, Samantha Steenwijk initiated summary proceedings. Coldeweijer had wrongly suggested that the singer had lost weight with the help of dangerous diet pills. The gossip vlogger then had to post a correction.
---
Read more about:
BackbitingRachel HazesYvonne ColdeweijerMedia and Culture
---
---
---
---