Pamela Anderson will soon open an extensive booklet about her life with her memoir and the upcoming Netflix documentary Pamela, a love story (2023). In that upcoming memoir, the actress reveals that in 1991, when she was 23 years old, she experienced a disturbing incident with Tim Allen.
Tim Allen in a bathrobe
The incident took place on the set of Home Improvement (1991–1999), which starred Tim Allen for many years. On the first day of shooting, he would have shown his genitals to her, she says in an excerpt from her memoirs.
On the first day of shooting, I walked out of my dressing room, and Tim was standing in the hallway in his bathrobe. He opened his robe and quickly showed me – completely naked underneath. He said it was only fair because he had seen me naked. Now we were even. I laughed awkwardly.

Pamela Anderson
Actor denies
Allen was 37 at the time and, according to Anderson, would refer to her modeling work in Playboy as a result of which he had already seen her naked. In a statement to Variety, the The Santa Clause actor says that the allegations are false.
No, it never happened. I would never do such a thing.

Tim Allen
The memoir Love, Pamela is due out later this year. The Netflix documentary Pamela, a love story will premiere at the end of January.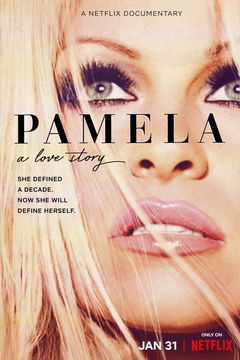 Pamela, a love story (2023)
Watch on Netflix • An intimate and humanizing portrait of one of the world's most famous blonde bombers, it traces Pamela Anderson's life and career path from small-town girl to international sex symbol, actress, activist and loving mother.
Beeld: Via depositphotos, Still 'Home Improvement' via TMDb
---