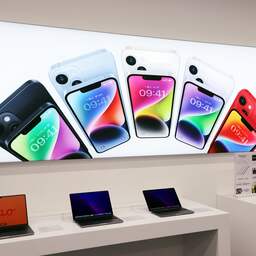 Apple wants to make a quarter of all its products in India. India's Commerce Minister, Piyush Goyal, said on Monday. With the move, the tech company wants to become less dependent on China for its production.
The trade minister did not say when that target of 25 percent should be achieved. Currently, 5 to 7 percent of all Apple products come from India.
iPhones have been made in India since 2017. They are assembled there by, among others, the Taiwanese company Foxconn. The company is said to have plans to quadruple the workforce for its Indian iPhone factory within two years.
In the past three years, Apple has had a lot of problems with the production of devices in China. This was due to the strict corona measures and lockdowns.
In addition, the US government wants to prevent Western technology from falling into Chinese hands. The United States is therefore putting pressure on tech companies to produce less in China.
---
---