---
Jan 22, 2023 at 5:00 PMUpdate: 4 minutes ago
The court case against the Hague former alderman Richard de Mos will start on Monday. Together with seven others – two party members and five entrepreneurs – he is suspected of corruption, among other things. But what exactly is the case about?
On October 1, 2019, Richard de Mos is lifted from his bed by the National Investigation Department. His office in the town hall is also searched. De Mos is then alderman in The Hague. He must hand in his telephone and laptop to the National Investigation Department.
He is suspected of official corruption, bribery and participation in a criminal organization. But to understand why, let's go back to 2018 first.
In 2018, de Mos receives money from a few hospitality and real estate entrepreneurs to campaign. With his party Groep de Mos (nowadays Hart voor Den Haag) he wants to become the largest in the municipal elections in The Hague.
But it doesn't seem to stop at just donating money. For example, De Mos is asked by one of the entrepreneurs to adjust his election program, something that De Mos also does. He admits to having adopted tips from befriended entrepreneurs in the election programme.
Groep de Mos eventually becomes the largest party in The Hague.
De Mos forwards the first report of the coalition negotiations to his backers six minutes after receiving it. And that is charged to him by the judiciary. As a civil servant, you must treat documents such as the report of the negotiations confidentially. Justice calls it a violation of professional secrecy.
Who is Richard de Mos?
Between 2009 and 2012, De Mos was a member of the House of Representatives on behalf of the PVV. In 2010, he became a municipal councilor in The Hague. First on behalf of the PVV, later as an independent councilor and from 2012 on behalf of his own Group de Mos. Between 2018 and 2019 he was also an alderman in The Hague
De Mos also helped a befriended restaurant owner to a so-called night exemption and is therefore suspected of corruption. Here's the thing: The Hague's nighttime restaurants had to be at least 200 meters away from homes to prevent noise nuisance. The Opera conference center did not meet this condition in 2017. Opera is owned by hospitality entrepreneur Atilla Akyol. He is a financial backer of De Mos's party and is now a suspect in the lawsuit. At that time, De Mos successfully argued for the scrapping of the 200-meter rule.
He is also said to have put pressure on the then mayor of The Hague, Pauline Krikke. Krikke had her doubts about issuing night exemptions anyway. De Mos is said to have told her to "hurry up" and "stop being annoying", because otherwise he would no longer support her as mayor.
In the end, Krikke tacked. She promised that five catering establishments in the city would receive a night exemption. Even before this news was known among other catering entrepreneurs in the city, Akyol was tipped by De Mos that he had to act quickly. In the end, Akyol got two of the five night permits.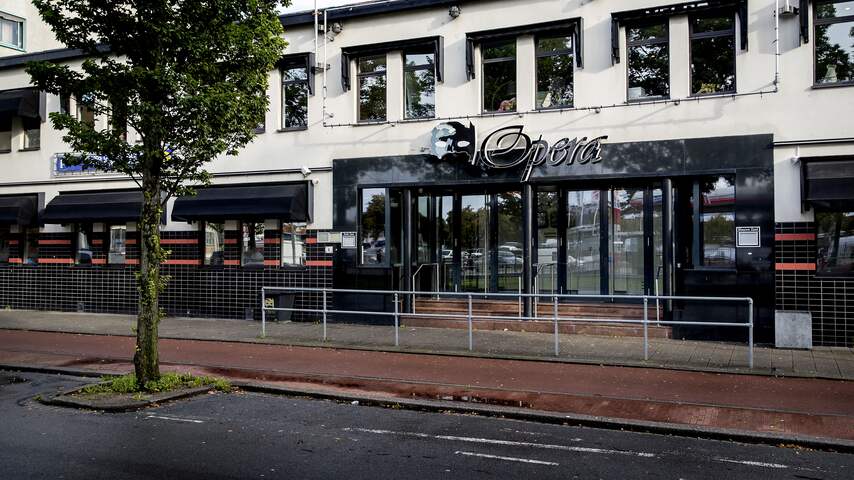 Opera, the hall center of Atilla Akyol.
De Mos' entire criminal file was recently leaked to Nieuwsuur. He is filing a complaint against this, he reports on his party's website on Saturday.
After Nieuwsuur released evidence against De Mos on Friday, De Mos himself spoke of a trial by media. He calls this unacceptable and wants to find out who released the complete criminal file.
---
Read more about:
The HaguePolitiekBinnenland
---
---
---
---