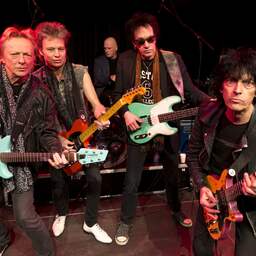 Ruud Englebert, who was part of Herman Brood's band Wild Romance as bass player, passed away in the night of January 18 to 19. His good friend Jeroen Faber has announced this on behalf of the family. Englebert was 72 years old.
The musician had been ill for some time. Englebert played bass guitar for more than five decades and had his breakthrough in bands such as Fruit and Hollander in the 1970s. In the eighties he was part of the band Vitesse, with which he made the famous song Rosalyn.
The bass player became even more famous when he played with Brood's band Wild Romance. Englebert contributed as composer and bass player to the 1988 album Yada Yada, with which Brood made his musical comeback.
In the 1990s, Englebert was mainly active as a session musician in Germany. He later returned to the Netherlands. Englebert was also part of the musical ensemble with which musician Thé Lau surrounded himself for a long time.
---
---