Since this week you can watch on Netflix The Fighters (2022), or Women at War in English, about four women left behind during the First World War. The French miniseries is clearly popular, if we are to believe the first reactions on Twitter.
Other useful Netflix pages:
'Very well'
On IMDb, the war series is rewarded with a more than satisfactory rating and viewers are also enthusiastic. On Twitter, one viewer gives Les Combattantes a praise score of 12/10 and the other praises the amazing women at the center. "So good," it sounds.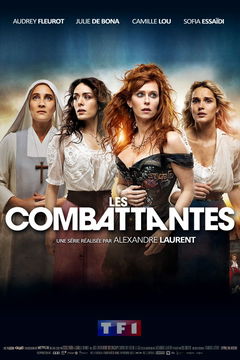 6.9 Watch on Netflix • France, 1914. The German army is advancing and men are leaving for the front. Four women struggle at home with the disastrous consequences of the war.
Four women during the First World War
In Les Combattantes it is 1914 and the German army is advancing more and more in France. The men have to go to the front and we follow four women who stay behind and struggle with the other, disastrous consequences of the war. We follow Marguerite, a mysterious prostitute in Paris; Caroline, a woman who runs a factory; Agnes, mother superior of a convent; and the feminist nurse Suzanne.
Beeld: Still 'Les Combattantes' via TMDb
---