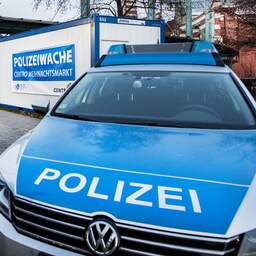 Early on Saturday morning, German police launched a full-scale pursuit of a car that drove against traffic on the highway. The ghost driver drove near Stuttgart at speeds of up to 300 kilometers per hour to flee the police, but in the end he did not succeed.
The driver is said to have turned around when he encountered a traffic jam and therefore drove on the wrong side of the road back in the direction of Stuttgart. The police chased the car, but lost it regularly because the driver drove so fast.
A police helicopter finally located the sports car – a Mercedes-AMG GT 4-door 63 S – when the wrong-way driver had left the highway and got out. The driver fled on foot, but was unable to escape the police.
In addition to the helicopter, a total of 41 police cars from six regional police services were used in the pursuit. The sports car has been seized and the police are now investigating who the driver is.
---
---