---
Jan 20, 2023 at 8:20 PM
A year ago, a large-scale study of top sports culture in the Netherlands started. The reason was abuses in several sports, but the investigation does not focus on transgressive behavior. NU.nl lists exactly what is being investigated and what the current state of affairs is.
It is the largest study of elite sports culture in the world. According to lead researchers Marjan Olfers (professor of Sport and Law at VU University Amsterdam) and Anton van Wijk (criminologist and psychologist at research agency Verinorm), such an ambitious project has never been started in this area before. "It's probably the most challenging research I'll ever do," says Olfers.
The research addresses two main questions about elite sports culture. These are: what is a healthy elite sports climate? And what characteristics determine whether a top sports culture is good?
The researchers look at many different factors for the answers. This includes financing (does a sport that involves a relatively large amount of money have a different culture than a sport with few resources?), training methods (do you train individually or at a central location such as the Papendal sports centre?) and commerce (what does a commercial team do with a sport?).
Marjan Olfers (middle, with laptop) gave an update on Friday about the research into top sports culture.Photo: ANP
The Ministry of Health, Welfare and Sport (VWS) is financing the research. In October 2021, then State Secretary Paul Blokhuis ordered a thorough analysis of Dutch top sport. The minister of the ChristenUnie, who has since left, was shocked by stories about abuses in sports. The most famous example is a study about humiliation, intimidation, insults and a culture of fear in gymnastics.
"We have signals that abuses are not only an issue in gymnastics, but that they occur across the board," Blokhuis said more than a year ago in a debate in the House of Representatives. "What's a gold medal at the Olympics worth? That's the whole story."
Nevertheless, it is emphatically not a study into transgressive behaviour. Such reports can only be made after abuses have taken place. The researchers hope that their results can actually help prevent undesirable behaviour. "If you know the top sports culture, you can intervene better and offer better solutions," said Olfers last September.
Olfers emphasized on Friday in a second update on the research that she and her colleagues will also name the good elements from top sport. "We tend to zoom in very much on the negative sides and they are often very sad. But top sport can also be very beautiful."
The researchers will not ignore signals of undesirable behaviour. "We don't do research into it, that makes it a bit complicated," says Olfers. "But we can forward athletes who report abuses to us to an agency that could investigate their case."
The plan is to fully screen about twenty sports. The research started last year with judo, ice hockey, volleyball and cycling. Six sports have been added this month: table tennis, snow sports (skiing and snowboarding), fencing, archery, curling and athletics. It is the intention that major sports such as football, hockey and tennis will also be included.
Each sport gets its own report. The results of the first four sports should be presented sometime in the coming months. The final conclusions and recommendations based on all sports will be published in the autumn of 2024. "Then we put a skewer in all those reports," says Olfers.
The choice for athletics in the 'second phase' of the study is unrelated to recent stories about transgressive behavior in that sport. Trouw and NRC reported last October that athletes have experienced intimidation, verbal aggression and bullying at Papendal. "There is no connection between those stories and our choice," says Olfers.
The research mainly relies on questionnaires and interviews. Athletes and coaches are invited to answer – anonymously – a standardized list of about two hundred questions. In addition, the researchers watch training sessions and competitions and there are dozens of interviews with those involved per sport.
At the request of the athletes' committee of sports umbrella organization NOC*NSF, former athletes have recently been approached to cooperate. "These are athletes who stopped no more than two years ago," said Olfers on Friday. "Because we are researching the current elite sports culture, not that of the past." This expansion of the research, which has been approved by VWS, means that the results of the first four sports are not yet known.
The percentage of athletes who cooperate can still be increased by the researchers. "Completing the questionnaire takes about forty minutes and we notice that it is perceived as long," said Olfers.
Participation in the first four sports is around 30 percent. "Although that image is partly distorted, because we are not quite ready yet and we do not want to disturb athletes when they have an important competition. But we scientists always want to achieve at least 40 percent. The lesson of the past year is that we have to actively committed to encouraging athletes and coaches to participate."
Pieter van den Hoogenband will help convince athletes to cooperate. The former top swimmer and current chef de mission at the Summer Olympics has been an ambassador for the research since the beginning of this year.
"I will mainly focus on motivating athletes to participate in the research," says Van den Hoogenband. "An optimal culture is extremely important for optimal performance. That is why it is very important for the entire top sport that the largest possible group of athletes completes the questionnaires."
04 Jan 2023 at 07:32
The number of reports of transgressive behavior in sports increased sharply in 2022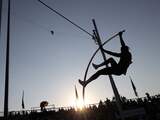 15 dec 2022 om 15:39
Much-discussed triathlon association has a new chairman: 'Time to look ahead'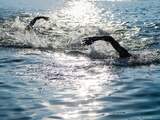 Image: ANP
---
Read more about:
Unacceptable behavior
---
---
---
---