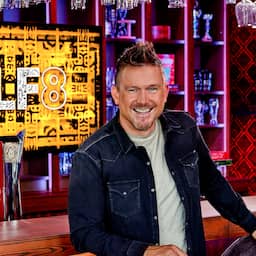 Johnny de Mol can be seen again for the first time on Friday evening as the presenter of his talk show HLF8 on SBS6, he says in an interview in De Telegraaf. De Mol resigned his work at the talk show at the end of April due to allegations of misconduct against him. In October, De Mol announced that he would not return to the program.
De Mol now tells the newspaper that he has been asked by program director Marco Louwerens to help. "Hélène Hendriks and Sam Hagens can only present two evenings each," says De Mol. Leonie ter Braak, who also presented HLF8 for a while, has switched to RTL. "And that's why I'm doing the fifth night."
The presenter says he is ready for his return and thinks that the HLF8 team has done a fantastic job in his absence. "I love being back for one or two evenings. That way I can pick up the thread again".
De Mol also reflects on the report of assault and attempted manslaughter that his ex-partner Shima Kaes filed against him. "The whole thing with my ex has had quite an impact. It was never out of my mind for a moment." In the past period, De Mol took the time to process everything. He was also away for a while to "an island in the Indian Ocean". "We just got back and I'm ready, and done!"
---
---