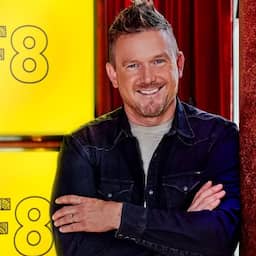 For Johnny de Mol, his return as a presenter at HFL8 "feels a bit like coming home". He said that on Friday night in the talk show, where he left more than six months ago. "I'm happy to be here again."
De Mol put down his work at the talk show at the end of April due to allegations of abuse against him. He made his comeback on Friday night.
When asked how he was doing, the presenter replied: "I'm actually doing very well, I can't say anything else. I'm a happy and grateful person."
De Mol said in an interview with De Telegraaf on Friday that he is happy to return as a presenter at the talk show. He said that program director Marco Louwerens had asked him to help.
"Hélène Hendriks and Sam Hagens can only present two evenings each," De Mol told the newspaper. Leonie ter Braak, who also presented HLF8 for a while, has switched to RTL. "And that's why I'm doing the fifth."
The Public Prosecution Service dismissed the report filed by De Mol's ex-partner Shima Kaes against him. There was insufficient evidence that the presenter had abused his ex-girlfriend. The return of De Mol comes as a surprise. In October he said he would not return to the program.
---
---