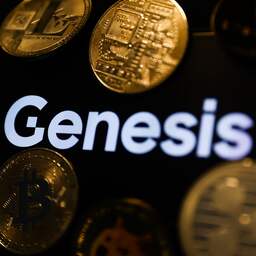 The American company Genesis, which lends money to crypto companies, has filed for partial bankruptcy. The company has about 3 billion dollars (2.77 billion euros) in debt. The largest crypto platform in the Netherlands, Bitvavo, will receive another 280 million euros from the Americans.
Bitvavo expects to get back 70 percent of that amount anyway and is still negotiating about the remaining 30 percent. The Dutch company says it has hedged risks and that the financial problems at Genesis will have no impact on customers.
One of Genesis' main activities is lending money to digital currency companies. The company thus functions as a kind of bank. It ran into trouble last November when crypto platform FTX collapsed.
The money that Genesis lent it received from investors. But in November, Genesis management decided to stop giving investors access to their money because of the problems. The company hoped to raise new capital, but so far failed to do so.
In recent days, reports have already emerged that a bankruptcy filing was imminent. Genesis has now actually taken that step. This is a partial bankruptcy, especially for the lending arm of the company. Other parts, such as trading activities, remain outside the bankruptcy.
---
---