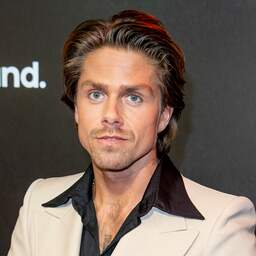 By our entertainment editors
---
Jan 20, 2023 at 07:10 Update: a minute ago
André Hazes no longer has contact with his mother Rachel and sister Roxeanne, he told the talk show Jinek on Thursday evening.
The 28-year-old singer emphasizes that it is something between them, but says that Roxeanne has "no need" for it anymore. "We will all have our reasons, but I think we all find it annoying that it is like this."
"I hope it will be good one day. When my father died, we promised that," says the singer. He calls the family situation "a bit sad". As an example, he cites the lawsuit between his mother Rachel and sister Roxeanne. "It is really very painful when I see such a lawsuit pass by."
Rachel and Roxeanne are currently involved in a lawsuit about the legacy of the deceased André Hazes senior. His son emphasizes that he is not there. "We never get used to it being like this in our family. We just can't act normal. It's very painful and sad."
'Jesus mom, you dropped a lot of stitches'
According to him, André and his older sister Roxeanne do break through the patterns they inherited from home. The singer succeeds in this partly thanks to the help he has enlisted. "What we've had to see and hear, that we've never been allowed to talk about… Those things just pile up." It is not clear what exactly he meant.
The singer says he does not want to talk badly about his parents. "Especially my mother did her best. But now that I'm a father myself, I think: jesus mom, you dropped a lot of stitches."
Hazes said he was sober for the first time on television on Thursday evening. The singer has been working on his alcohol and drug addiction for some time, which, according to him, his ex-partner Monique Westenberg has suffered the most. She tried for years to raise the alarm. "I didn't see the problem myself."
Hazes will soon make his comeback at the music event Holland sings Hazes. His sister Roxeanne chose not to perform there. André says he has "great respect" for that.
Image: BrunoPress
---
Read more about:
BackbitRachel HazesRoxeanne HazesAndré Hazes
---
---
---
---