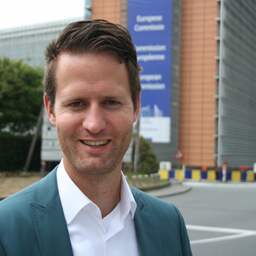 Joost van Doesburg, who was Schiphol campaign manager at the trade union FNV, exchanges that job for the position of cargo director at the airport. Schiphol has announced this.
In his period at the FNV, Van Doesburg fiercely opposed Schiphol. For example, he wrote on Twitter last year that the working conditions at Schiphol are "terrible" and that "no one wants to work at a Schiphol airport anymore".
"We have had the necessary discussions with each other in recent years, but the common denominator has always been that we want to make Schiphol a better place for employees and for the Netherlands," says Schiphol's operational director about the appointment of Van Doesburg.
Before he started working for the FNV, Van Doesburg was with the pilot union VNV. "Full of enthusiasm I return after seven years to the fascinating air freight world and then also in a very nice position," he responds.
---
---