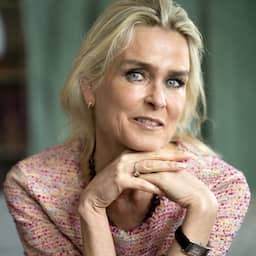 Top economist Barbara Baarsma is unexpectedly leaving Rabobank, Het Financieele Dagblad (FD) reported on Wednesday. For the past two years she has led the sustainable initiative Rabo Carbon Bank.
In an internal statement held by the FD, Baarsma says that her learning curve has leveled off after two years. "It's time for a new challenge for me," she writes.
The top economist will leave on March 1, Rabobank said. She will be succeeded at Rabo Carbon Bank by Roland van der Vorst, who is now Head of Innovation at Rabobank.
In the past, Baarsma often joined TV programs such as Jinek and Op1, but was also someone who regularly provoked controversy. For example, she was involved in the controversial Herstel-NL, an organization that came up with a plan to reopen the country during the corona pandemic.
At the beginning of last year it was announced that the economist had mediated in the controversial face mask deal between Rabobank and Stichting Hulptroepen Alliantie van Sywert van Lienden. Baarsma later said to have been "tricked" by Van Lienden.
It is still unknown what Baarsma will do next.
---
---