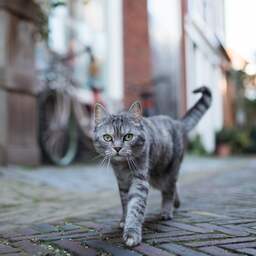 ---
Jan 19, 2023 at 1:00 PM
Cat owners will soon be required to chip and register their pets, Minister Piet Adema (Agriculture, Nature and Food Quality) announced on Thursday.
It is not yet clear when the chip requirement will be introduced. Adema will first work out the plan for the obligation.
The ministry hopes, among other things, that missing cats will be reunited with their owners more quickly thanks to the microchip requirement. About 60,000 cats are reported missing each year.
The shelter of these cats would cost municipalities around 5 million euros per year, says the ministry. Municipalities are obliged to take in found pets for fourteen days. If the owner does not come to pick up the animal, the animal will be handed over to the shelter where it is staying.
An obligation to chip and register cats also makes it easier to hold owners accountable, the minister thinks. In addition, stray cats could cause a nuisance, which in turn could lead to welfare problems.
Previously, the government did not think it was necessary for cats to have microchips
The Netherlands has an estimated 2.9 million domestic cats. Earlier, the Animal Protection, among others, would have insisted on mandatory microchipping of cats. Now chipping and registration is only mandatory for dogs.
The government initially thought that a microchip for cats was not necessary, because it would lead to an extra financial and administrative burden for the owners. In addition, it would not provide a sufficient solution for the increasing number of stray cats living feral on the street. Minister Adema thinks otherwise and sees a solution in the chip and registration obligation.
Two years ago, a test was held in Amsterdam and Alphen aan den Rijn with the chip requirement. But the chip and registration obligation was not implemented further, because enforcement at municipal level was not feasible.
Beeld: Getty Images
---
Read more about:
AnimalsInland
---
---
---
---