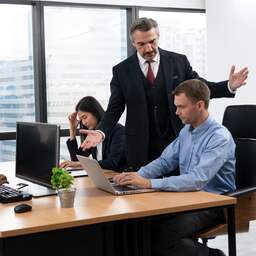 Almost one in five employees who were unable to work for at least one day in 2021 due to an occupational accident indicated that this was due to psychological overload. This concerns, for example, intimidation or stress, according to Statistics Netherlands.
The largest group of these employees work in healthcare or welfare. After psychological overload, slipping, stumbling or falling in another way are the most frequently cited causes of an accident that leads to absenteeism.
Falling is closely followed by physical overload as the cause. "Like heavy lifting or making the wrong move," according to CBS.
Throughout the year 2021, 196,000 employees were involved in an accident at work. "Which led to one or more days of absence for 100,000 employees." People who work in the transport and logistics sector were most affected by occupational accidents.
This concerns, for example, truck drivers. "The percentage of employees with an occupational accident with at least one day's absence is also relatively high among employees with a technical or agricultural profession."
---
---