By Robbert van der Linde
---
Jan 18, 2023 at 3:07 PM
The government of Sint Maarten has given nature managers permission to eradicate an invasive monkey species. The Caribbean island, which belongs to the Kingdom of the Netherlands, has a lot of trouble with the monkeys and therefore wants to have them shot.
This is the vervet, also known as the South African green meerkat or blue monkey. The monkey is mainly found in Africa, but has made the transition to the Caribbean thanks to humans.
There are at least 450 monkeys on Sint Maarten, but that is an estimate from 2020. According to the government, the number of monkeys has increased even further since then. The monkeys must all disappear within three years, if it is up to the government.
The monkeys feed on agricultural crops and are a nuisance to farms and other agricultural locations. They also regularly steal edible fruit from people's orchards and gardens. Sometimes they even enter houses to look for food.
What are Invasive Species?
Invasive animal species are animals that invade and disturb an ecosystem from the outside. Sometimes this happens naturally, but often humans are (unknowingly) responsible for the introduction of a new species into an area. The new species often has nothing to do with natural predators or other enemies in the ecosystem. As a result, their numbers can explode in a short time.
Plan does not go well everywhere
"Keeping species populations under control is important to the survival of our island's wildlife," said Leslie Hickerson of the Nature Foundation.
The plan to exterminate the monkeys by shooting them does not go down well with all nature organizations. Opponents claim that making the monkeys sterile is a better and more humane way to control the monkey population.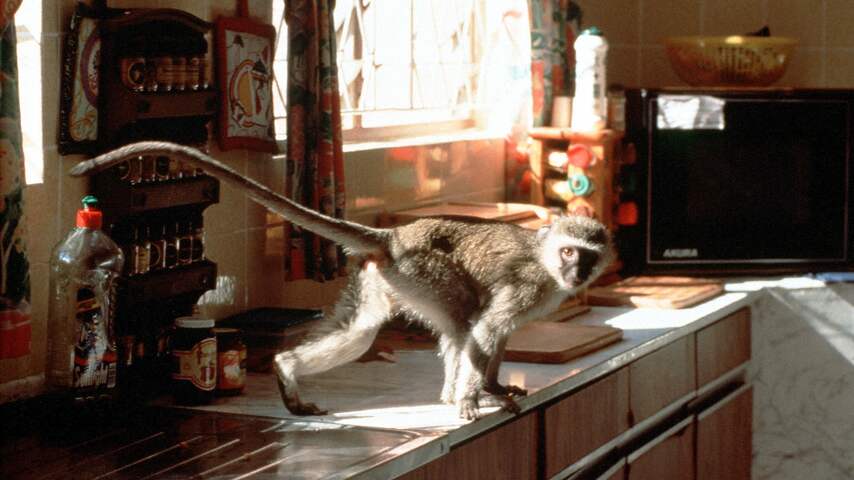 The monkeys sometimes enter people's homes to steal food. Photo: Kippa
Beeld: Getty Images
---
Read more about:
AnimalsSint MaartenAbroad
---
---
---
---