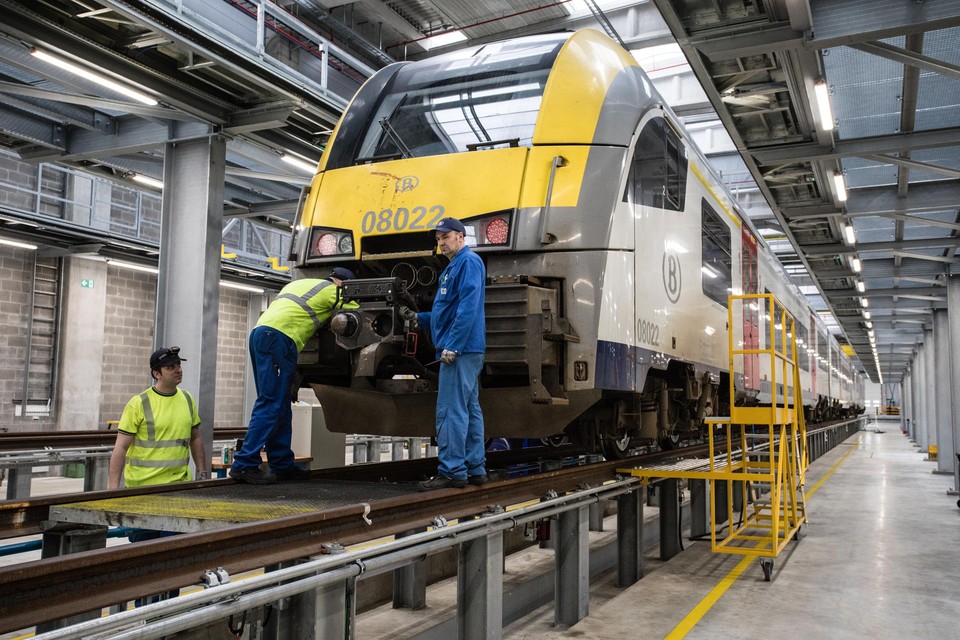 Last year, 2,100 new employees started working at the NMBS railway company and rail network operator Infrabel. This year, the companies together even have 2,400 vacancies to fill, both were informed.
Source: BELGIUM
Today at 05:43
Most vacancies are available at NMBS. The railway company wants to recruit 1,600 people this year. In the meantime, 300 people have already been selected, who will join in the coming weeks and months.
Many vacancies are for positions with direct contact with passengers, says NMBS. For example, 350 train conductors are being sought, as well as substation managers, commercial employees or customer service employees. There is also room for 180 new train drivers, 100 Securail security officers, and there are vacancies for architects and site managers, for example. But the largest group of vacancies – 500 – is for technical profiles, people who work in the workshops.
Infrabel
Technical profiles, often shortage professions, are also more than welcome at Infrabel. "These are profiles that are highly sought after in a competitive labor market," says Infrabel spokesman Thomas Baeken. The rail network manager has 800 vacancies to fill this year, 450 of which for such technical profiles, such as the people who work on the tracks, overhead lines and signaling equipment. In addition, there are 200 vacancies in the signal boxes and 150 vacancies for services such as ICT, finance and human resources.
Also The Line
Last year, 1,300 people were recruited at the railway company NMBS, and almost 800 at Infrabel. Both regularly organize campaigns and events to find sufficient candidates.
Other transport companies also have a great need for new employees. For example, the Flemish public transport company De Lijn recently said it needs 900 new drivers this year alone.
---
---