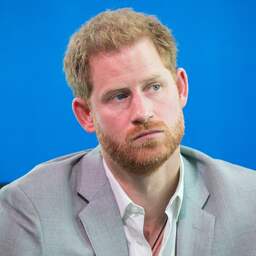 The book Spare by Prince Harry is currently the best-selling title in the Netherlands. The biography, which was released in the Netherlands under the title Reserve, is at the top of the Bestseller list of the book umbrella organization CPNB.
It is not clear how many copies were sold in the Netherlands. The Collective Propaganda of the Dutch Book Foundation (CPNB), the compiler of the list of best-selling Dutch books, says that only the publishers themselves can make statements about this. A spokesperson for Overamstel Uitgevers says never to share such figures.
The book, which was published last week, also takes first place in the British bestseller list. Spare is the UK's fastest-selling non-fiction book ever.
Prince Harry's memoir also set a record in its first week. More than 467,000 physical copies of the book were sold in the first seven days, Nielsen BookData reported Tuesday. Publisher Penguin Random House previously announced that it sold 1.4 million copies in the US, UK and Canada on its first day.
The prince's memoirs have been widely discussed in the media in recent weeks. In his book, Prince Harry talks about his experiences within the British royal family and the deteriorated relationship with his brother Prince William and father King Charles. The prince also writes about his deflowering and how he experimented with drugs. Furthermore, Harry reveals that he killed 25 members of the Taliban during his service in Afghanistan.
---
---