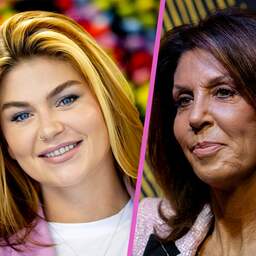 According to Rachel Hazes' lawyers, she is indeed an heir of her deceased husband André. They deny the coverage of Privé, which published an article on Wednesday stating that Rachel does not inherit anything from her husband.
Privé made this article in response to the lawsuit that Roxeanne Hazes started against her mother. Details about this are not known, only that it concerns the legacy of André Hazes.
The weekly reports that Rachel would have concealed that she is not entitled to the inheritance. The will of the deceased singer would state that she would not inherit anything if she divorced her husband or if proceedings for divorce were initiated. According to Privé, the latter was the case.
Royce de Vries and Annemiek van Spanje, Rachel's lawyers, report to RTL Boulevard that "these claims are incorrect". "Mrs Hazes has nothing to hide and is happy to answer any questions about André Hazes' legacy for her daughter."
Roxeanne says through her lawyer that she would like to see the documents. If it turns out that Rachel is still entitled to the inheritance, the case will be dropped on February 9. Rachel and her lawyers claim they offered Roxeanne to see the documents, but "that offer was declined".
The singer and daughter of Hazes is not alone in the matter. The man who was administrator after the death of Hazes is also involved in the summary proceedings. The exact requirements of Roxeanne remain unclear, but her spokesperson already claimed in 2020 that only she and her brother André Hazes are junior heirs.
André Hazes died in 2004 and was 53 years old.
---
---