---
Jan 18, 2023 at 8:22 PMUpdate: 4 minutes ago
Royal Antwerp FC booked a simple league victory over KV Oostende on Wednesday. Partly due to a goal by Vincent Janssen, coach Mark van Bommel's team won 0-3. Justin Kluivert scored a goal in the Spanish Copa del Rey during Valencia's big 0-4 win at Gijón.
Janssen ended up on the score sheet after twenty minutes. Via Calvin Stengs, the ball ended up on the edge of the penalty area at Janssen, who hit goal in the long corner. Antwerp was already ahead thanks to a goal from Arbnor Muja.
Ostend had the perfect opportunity to score the connection goal via a penalty kick, but Nick Bätzner hit the post from 11 meters. Shortly before time, substitute Bruny Nsimba provided the final chord on behalf of the visitors.
Janssen and Stengs played the entire match at Antwerp. Jurgen Ekkelenkamp was taken off in injury time. On Sunday, Van Bommel's team will play against Standard Luik at home.
Number three Antwerp is two points ahead of Royale Union, which drew 1-1 at Cercle Brugge on Wednesday. Leader KRC Genk cherishes a lead of nine and thirteen points respectively on Union and Antwerp.
View the results, the position and the program in the Jupiler Pro League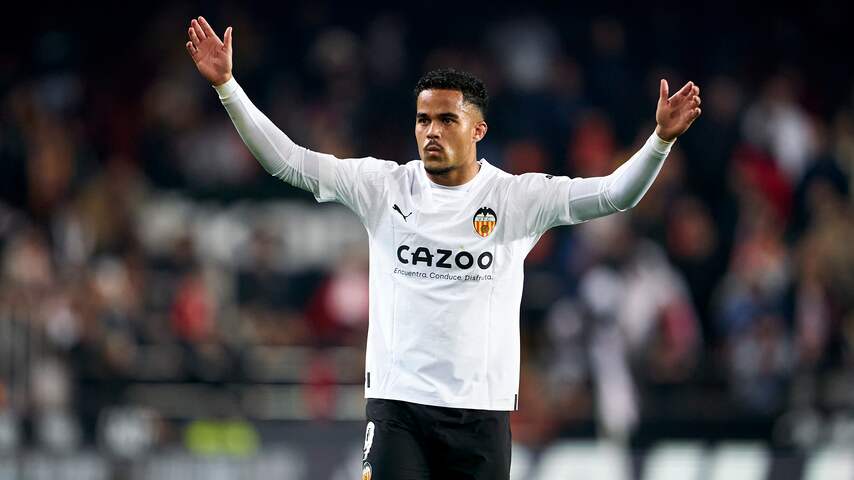 Justin Kluivert made the 0-2 for Valencia against Gijón. Photo: Getty Images
Kluivert scores with cup victory Valencia
Justin Kluivert played an important role in Valencia's big cup victory at Gijón, which comes out on the second Spanish level. The Dutchman rushed towards the enemy goal after twenty minutes with a counter and neatly tipped the ball over goalkeeper Diego Marino: 0-2.
Valencia then already enjoyed a lead thanks to a goal from Edinson Cavani, who also made it 0-3. Samuel Lino completed the party for the team of coach Gennaro Gattuso in the second half. Kluivert was substituted fifteen minutes before the end.
Valencia reports victory in the quarterfinals of the Copa del Rey. FC Barcelona and Real Madrid will face Ceuta and Villarreal in the eighth finals on Thursday.
Image: AFP
---
Read more about:
Mark van BommelJupiler Pro LeagueVincent JanssenFootballCalvin StengsRoyal Antwerp
---
---
---
---