---
18 Jan 2023 at 06:14
Until a few weeks ago, Mykhailo Mudryk was a complete unknown to the average football follower. The 23-year-old Ukrainian is now a Chelsea striker with a price tag of 100 million euros around his neck. How did this happen so fast?
The most obvious answer is the madness in football. In an industry where teenage teenagers are traded for mega sums and wealthy oligarchs try to outdo each other, it's not unusual to see millions being thrown around.
Still, Mudryk's transfer fee is huge even by football standards. More than a year ago, his transfer value was estimated at around 1 million euros. It has now become a hundred times as expensive.
If you put the transfer of the winger from Shakhtar Donetsk to Chelsea with bonuses in the list of the most expensive signings ever, he lands between the likes of Cristiano Ronaldo and Gareth Bale. That will probably make the Ukrainian a bit shy himself.
Chelsea describes Mudryk as a technically gifted footballer with a lot of speed. "He is one of the most dangerous European players in one-on-one situations," the English club said on his arrival. Those are nice words, but there is more to the transfer fee of 100 million euros.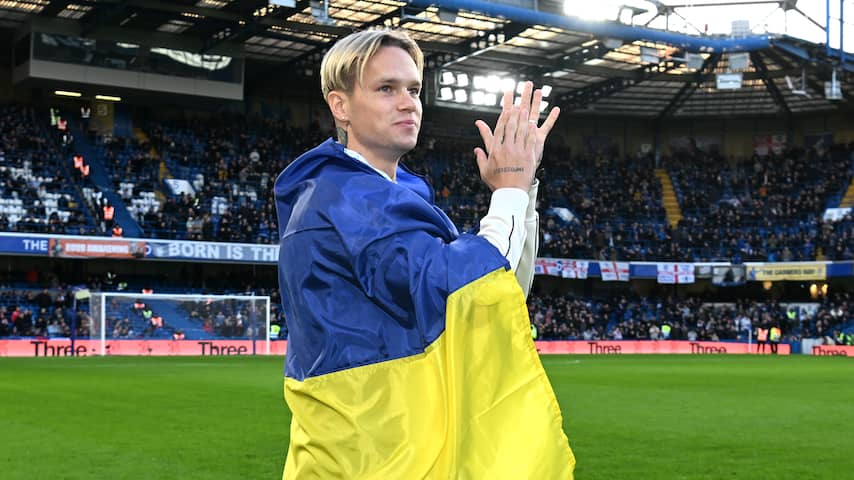 Mykhailo Mudryk seemed to go to Arsenal, but chose Chelsea. Photo: Getty Images
Chelsea cornered
Market forces played a major role in the price increase. Mudryk was flirting with Arsenal, which thought the talented Ukrainian had already arrived. But suddenly Chelsea sailed past with the silver fleet to snatch the attacker in front of the fellow townsman.
This leads to another explanation. Chelsea are in a bad way in the Premier League and are throwing money to strengthen the squad. João Félix was hired from Atlético Madrid, the summer transfer of RB Leipzig attacker Christopher Nkunku is imminent and PSV player Noni Madueke is high on the wish list.
Chelsea was taken over in 2022 by American billionaire Todd Boehly, who wants to put his dollar stamp on the London club after two decades of Roman Abramovich. It's how wealthy club owners mark their territory: spending money.
The Londoners benefit from the virtual disappearance of the Financial Fair Play rule, which stipulated that clubs should not spend more than they earn. An owner with endlessly deep pockets will suffice now; there is no longer any need for sporting achievements.
Most expensive transfers ever
1. Neymar – 222 million euros (to PSG)2. Kylian Mbappé – 180 million euros (to PSG)3. Philippe Coutinho – 145 million euros (to Barcelona)4. João Félix – 126 million euros (to Atlético)5. Antoine Griezmann – 120 million euros (to Barcelona)6. Jack Grealish – 117 million euros (to Man City)7. Romelu Lukaku – 115 million euros (to Chelsea)8. Ousmane Dembélé – 105 million euros (to Barcelona)8. Paul Pogba – 105 million euros (to Man United)10. Eden Hazard – 100 million euros (to Real Madrid)10. Cristiano Ronaldo – 100 million euros (to Juventus)10. Mykhailo Mudryk – 100 million euros (to Chelsea)10. Gareth Bale – 100 million euros (to Real Madrid)
Mudryk nam Shakhtar bij de hand
But what about inside the lines? Do the qualities of Mudryk justify the transfer fee of 100 million euros? He is a quick and skillful left winger who likes to pull in to land on his favored right leg.
Trainer Roberto De Zerbi had Mudryk under his wing at Shakhtar last season. The Italian has no doubts about the Ukrainian's talent. "He is capable of winning the Ballon d'Or," said De Zerbi recently. "He can compete at the highest level, but he is also very sensitive. He needs love. We will see if he can live up to his talent."
Mudryk's statistics paint a mixed picture. He played six matches in the Champions League with Shakhtar this season. He scored three goals and two assists. Those are excellent numbers, especially when you consider that Shakhtar finished third in a group with Real Madrid, RB Leipzig and Celtic.
This season, Mudryk was the star of his club in the champions ball, which saw many players leave due to the war in Ukraine and has taken off a big coat. These stats at the very highest level have undoubtedly had a major impact on transfer value.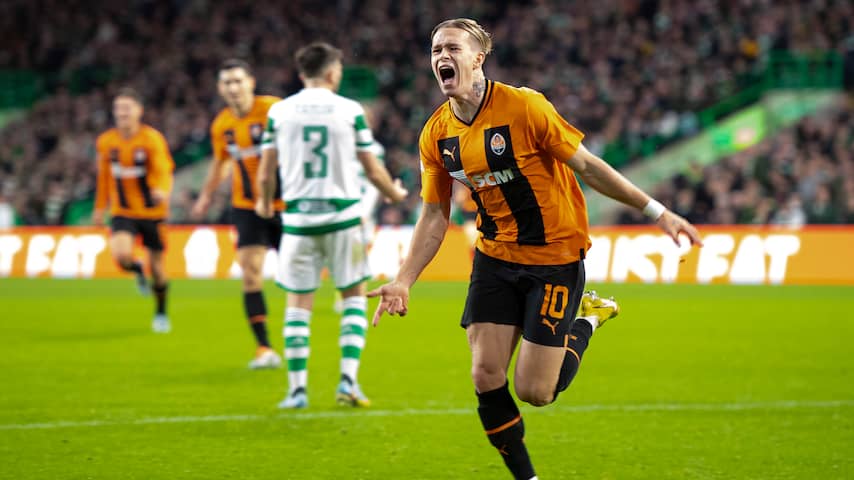 Mykhailo Mudryk scored three goals in the Champions League this season. Photo: Getty Images
Last season anonymous in Champions League
On the other hand, the winger did not deliver a single goal or assist in six Champions League matches last season. In his eight appearances for the Ukrainian national team, he was also not involved in a goal.
Mudryk may have become a hundred times as expensive in a year, of course he has not suddenly become a hundred times as good. As far as that is possible at all.
It seems that Chelsea have dug too deep into their pockets to fish the Ukrainian in front of Arsenal. It is up to Mudryk to prove the opposite and show the world that he is indeed worth 100 million euros.
Beeld: Getty Images
---
Read more about:
Chelsea Football
---
---
---
---