Magic Mike actor Channing Tatum loathed his starring role in the underrated action flick G.I. Joe: The Rise of Cobra (2009). In a playful lie detector test from Vanity Fair, Tatum says he tried several times to get out of the acting job.
Elite warriors and arms dealers
The Rise of Cobra received a lot of negative reactions at the time of its release (and afterwards), but also falls into the 'so bad it's fun' category for some viewers. The film is about a group of elite warriors, including Duke (Tatum), who must take on an evil organization that trades in weapons.
Unpleasant obligation
If it had been up to Tatum, he would have preferred never to play the part:
I didn't want to play, and I tried seven times to pass the role to someone else, but I was contractually obliged. Of course, I didn't want to participate in the second film after that either.

Channing Tatum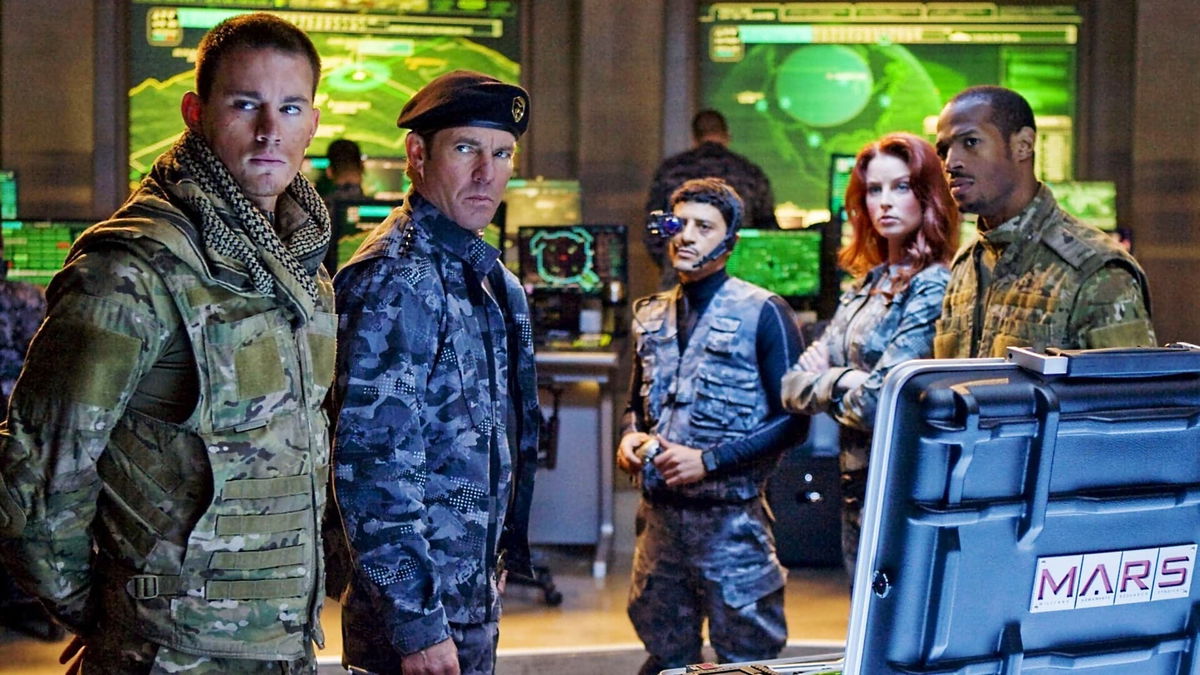 Still 'G.I. Joe: The Rise of Cobra' via TMDb
Effectively (at its) end
So while Paramount stood firm the first time, Tatum's unwilling attitude did have an effect for the sequel. In the opening act of G.I. Joe: Retaliation (2013) (spoiler alert) immediately kills his character. Roadblock (Dwayne Johnson) and General Joe (Bruce Willis) replaced Duke. A moderately received spin-off starring Henry Golding will hit theaters in 2021.
Magic Mike
So while Tatum had a little brother to GI Joe, it cannot be otherwise that he is having a great time with the Magic Mike films, the third part of which will be released next month. Magic Mike's Last Dance is on February 9th to be seen in Dutch cinemas.
Beeld: Still 'G.I. Joe: The Rise of Cobra' via TMDb
---