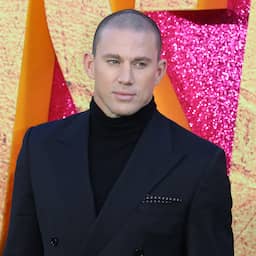 Channing Tatum (42) is happy that he and his now ex-wife Jenna Dewan decided to end their relationship in 2018. It has done the actor good, he says in conversation with Vanity Fair.
"We fought for it for a long time, even though we both knew we had outgrown the relationship," says the Magic Mike actor, who met Dewan in 2006 on the set of the dance film Step Up.
"I think when we were young we made up a story for ourselves. And we kept telling ourselves that story, even though life told us we had changed a lot in the meantime."
Because of their daughter Everly (9), they wanted to give their relationship a second chance, until they noticed that it was no longer possible and decided to go through with the divorce. Tatum: "That was very scary. Your life is turned upside down. The life plan you had collapses."
Tatum now sees the bright side of the big decision. "It was exactly what I needed. I then worked very hard on myself to know what I needed, which I would never have done otherwise. The relationship with my daughter also improved: I only focused on her . The best thing I could have ever done. Because now we're the best of friends."
Tatum, soon to be seen in a third Magic Mike movie, is now in a relationship with actress Zoë Kravitz. They met on the Pussy Island film set in August 2021. "But I don't know yet if I want to get married again," said the American actor.
---
---