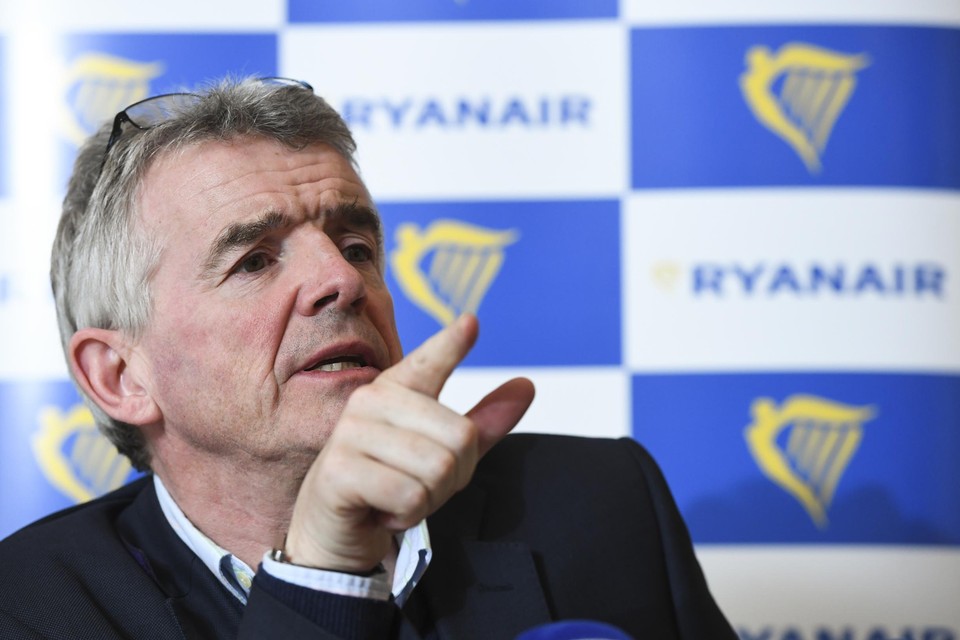 "The Belgian trade unions say a lot, but little of it is true." Ryanair chief executive Michael O'Leary said this on Tuesday in response to social unrest among the Irish airline's Belgium-based staff.
mtmBron: BELGIAN
Today at 11:51
READ ALSO. Ryanair places an extra plane at Charleroi and announces new destinations
The Belgian Ryanair staff has been on strike for two weekends in a row in recent weeks. The unions denounced the attitude of the Irish budget flyer, who they say still refuses to respect Belgian law and pay the legal minimum wage. They gave the management until the end of January to come up with a satisfactory proposal, otherwise work would be suspended for two days a month until a solution was found.
An ultimatum that leaves little impression on O'Leary. "We still don't know exactly what they are striking for," he said at a press conference in Brussels on Tuesday. "The unions make a lot of claims, but they achieve nothing with their strikes. Only that the employees suffer loss of wages."
According to O'Leary, the low-cost airline does follow the rules. "We pay even more than minimum wage," he said. And, for example, the automatic wage indexation is also respected, the Ryanair CEO added. "If we don't follow the law, the unions should go to court."
---
---