---
Jan 17, 2023 at 7:34 PM Update: 4 minutes ago
British billionaire Jim Ratcliffe came forward with his company INEOS on Tuesday in the bidding process for the takeover of Manchester United. An Ineos spokesperson confirmed a report about this in the British newspaper The Times.
Ratcliffe's interest comes as no surprise. The 69-year-old Ratcliffe had previously said that he would like to talk to the Glazer family if the Americans want to sell their shares in Manchester United.
The American owners of the football club announced at the end of November that they are considering a sale of the listed English club. This would end a 17-year period in which the Glazer family ruled United.
Ratcliffe, who was born about ten miles from the stadium, is a big fan of manager Erik ten Hag's Manchester United. With an estimated fortune of 13 billion euros, he is one of the richest men in the United Kingdom.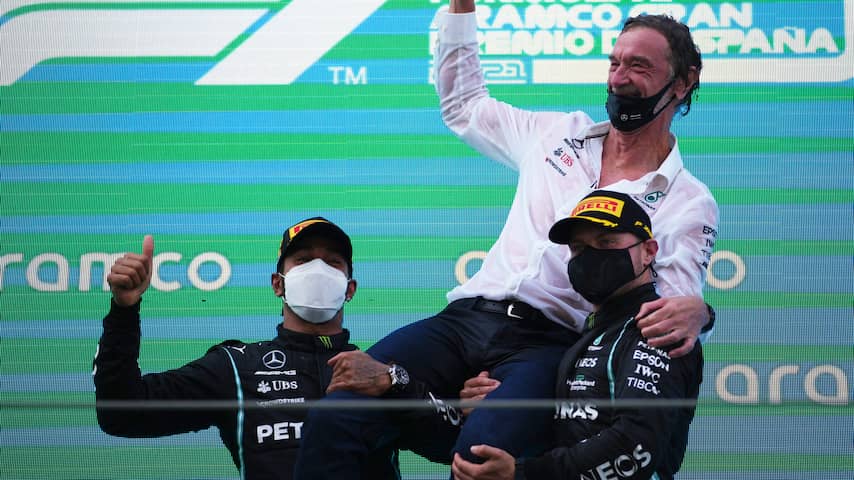 Jim Ratcliffe's INEOS works closely with Mercedes. Photo: Getty Images
Ratcliffe also tried to take over Chelsea
Last year, Ratcliffe also tried to take over Chelsea from Roman Abramovich. According to The Times, he made an offer of more than 4 billion pounds (5 billion euros). The Russian sold the club to an American consortium around Todd Boehly.
Ratcliffe and his chemical group INEOS own a cycling team and several football clubs, including OGC Nice. INEOS also works closely with Formula 1 team Mercedes.
It is still unknown how many parties are interested in buying Manchester United. Supporters have been calling for a different owner than the Glazers for years, who are also a major shareholder in the American football club Tampa Bay Buccaneers.
Beeld: Getty Images
---
Read more about:
Manchester UnitedVoetbal
---
---
---
---