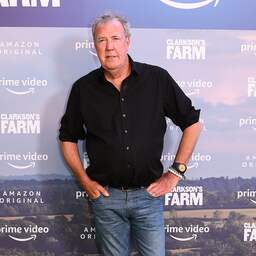 Amazon Prime no longer wants to work with presenter Jeremy Clarkson, reports the usually well-informed trade magazine Variety. The streaming service would have come to that decision through its much-discussed column about Meghan Markle, Prince Harry's wife.
Insiders say that after the already planned or recorded seasons of The Grand Tour and Clarkson's Farm series, there will be no sequel.
For Clarkson's Farm, that would mean ending the program after the third season, which is expected next year. The very last episodes of The Grand Tour will reportedly be shown at the end of next year.
A sort of spin-off of Clarkson's earlier BBC car show Top Gear, The Grand Tour is one of Amazon Prime's most popular titles, according to Variety.
The news comes out on Monday, the same day Clarkson publishes another apology. He writes on Instagram, among other things, that he personally apologized to Prince Harry and his wife Meghan in an email.
"I said I was baffled by what they had said on TV, but the language I had used in my column was disgraceful and I was genuinely sorry." Whether the Brit has also had a reaction from the couple, he does not write.
Clarkson wrote in his column in The Sun about his hatred for Markle. His statements generated thousands of complaints. In addition, more than sixty British MPs called in a letter to the tabloid to take action against the presenter. The Sun apologized and took the column offline.
---
---