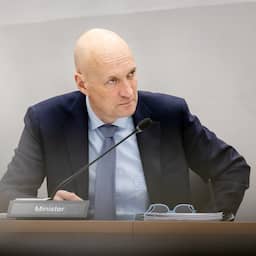 Minister Ernst Kuipers (Public Health) maintains that only two of the four centers can remain open for specialist pediatric heart surgery in the future. On April 1, he will decide which two centers they will be. He asks academic hospitals for advice on this decision.
Interventions are now being carried out in four centers of university hospitals for children with a congenital heart defect, namely those in Rotterdam, Utrecht, Groningen and a collaboration between Amsterdam and Leiden.
First, Minister Kuipers planned to keep the children's heart centers in Rotterdam and Utrecht open. But he decided to await an investigation by the Dutch Healthcare Authority (NZa) into the consequences for hospital care.
The NZa warned that the closure could have consequences for intensive care for children and acute care in certain regions. That is why the authority proposed to divide the care into a northern and southern region. But patient organizations don't like that.
The discussion about the centers has been going on since 1993, Kuipers writes in a letter to the Dutch Federation of University Medical Centers (NFU). That is why Kuipers believes that a decision must be made quickly.
The minister wants to know within a month whether the NFU can make the decision itself. By 1 April at the latest, Kuipers wants to know which two of the four hospitals can continue to provide care. According to the minister, it is not desirable to think any longer, or to mark time as proposed by the NZa, because of "the urgency of this subject".
Kuipers hopes that the NFU will also find out how to limit the negative consequences, and that they will have clarity on this on October 1.
The minister is in favor of concentrating certain specialist care, because more patients will then be treated in those places and the quality will increase. He says the idea for concentration is "widely shared".
---
---