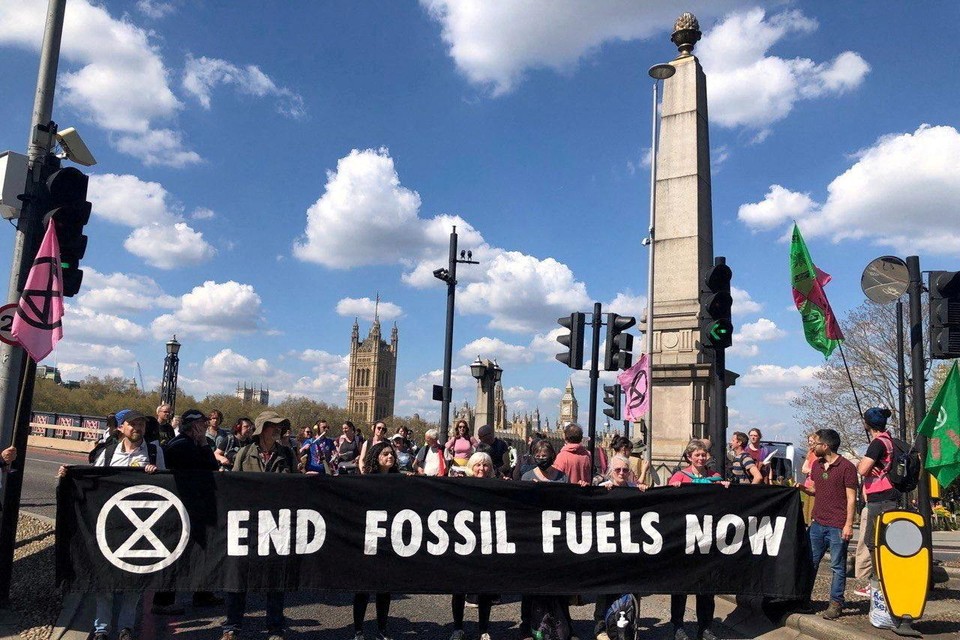 Extinction Rebellion climate activists, along with activists from Subvertisers International and Brandalism, have hijacked more than 400 billboards and posters in bus shelters in Brussels, Paris, London, Berlin and other European cities. They want to expose "the false advertising and aggressive lobbying by Toyota and BMW". Extinction Rebellion reports this in a press release. In Brussels, seven large billboards and 70 posters in bus shelters were replaced.
mtmBron: BELGIAN
Today at 06:05
The car manufacturers are accused of greenwashing, the process of making companies or organizations appear greener than they actually are. "Despite ambitious marketing campaigns to promote their electric vehicles, the two manufacturers are still largely committed to the production of internal combustion engine vehicles," Extinction Rebellion said.
The European protest was coordinated to coincide with the Brussels Motor Show, which will take place from January 14 to 22 in Brussels. Both manufacturers are represented at the Motor Show. The posters of the hijacked billboards depict "polluting models from Toyota and BMW, such as the Toyota Land Cruiser and the BMW X5 and X7 SUV." On one of the posters, "Add Driving Pleasure", a BMW slogan, has been replaced by "Add Climate Breakdown".
The action also takes place "at a time when the idea of ​​banning the advertising of ecocidal goods and services – as with tobacco – is gaining momentum internationally," it says. The activists refer to similar legislation proposed by Ecolo-Groen. They call on governments to "regulate advertising of products that harm the environment and prohibit misleading advertising by polluting companies".
For this action, Extinction Rebellion teamed up with Subvertisers International, a network of groups active in the fight against advertising, and Brandalism, a collective of artists and activists who oppose the power, lobbying and advertising of big companies.
---
---