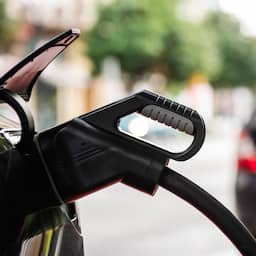 A subsidy of almost 14 million euros was applied for in the first week of the new subsidy round for the purchase of an electric car. The Netherlands Enterprise Agency (RVO) informed NU.nl on Monday. The money can be used for the purchase or private lease of a new or used electric car.
Of the 99.4 million euros in the pot, 67 million euros has been reserved for buying or leasing a new car. 32.4 million euros is intended for used copies. This amounts to a subsidy of 2,950 euros for a new car and 2,000 euros for an electric car.
The subsidy pot is therefore better filled than in previous years, but is structured differently. For example, the subsidy amount for a new electric car is more than 1,000 euros lower than in 2020. On the other hand, millions more have been reserved for subsidies for second-hand cars.
In the first week of the new scheme, applications for the purchase or private lease of a new electric car amounted to almost 10 million euros. For a second-hand car, that was almost 4 million euros. Last year, after one day, 12 million euros in subsidies were claimed.
Incidentally, an application does not mean that the subsidy has already been paid. The RVO first checks whether the applicant meets the conditions. Applications are also withdrawn in some cases. In both cases, space will become available again in the subsidy pot.
---
---