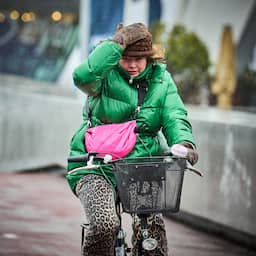 It's windy on Sunday. During the morning, clouds gradually increase from the northwest, followed by rain or a few showers.
Due to the strong wind, the KNMI has issued code yellow for North Holland, the Wadden Islands, Friesland and Groningen. Heavy gusts of wind up to about 90 km/h can occur there. The warning is in effect until mid-afternoon.
The maximum temperature is between 6 and 8 degrees.
Tonight the wind will decrease quickly and some rain will fall in scattered areas.
View the full weather forecast for your location here. You will also always find the weather report at the top of the front page.
---
---