---
Jan 15, 2023 at 11:28 Update: 8 minutes ago
Trucker Janus van Kasteren seized the overall victory in the Dakar Rally in Saudi Arabia on Sunday. The Dutchman successfully defended his lead in the last stage between Al Hofuf and Dammam.
Van Kasteren started the final day with a lead of 1 hour, 16 minutes and 42 seconds over the Czech Martin Macik. That margin was never in danger. Van Kasteren finished six minutes after day winner Jaroslav Valtr, who had long since been eliminated for the overall victory.
Van Kasteren drives for Gerard de Rooy's rally team, the previous Dutch winner in the truck category in 2016. The driver from Veldhoven had a hard time at the start of the Dakar Rally, but slowly but surely gained ground in the standings.
Van Kasteren also saw his competitor Ales Loprais drop out after the Czech was involved in a fatal accident with a spectator.
In recent years, the drivers of the Russian Kamaz have dominated the Dakar Rally. As a result of the Russian invasion of Ukraine, that team was banned this year, which significantly increased Van Kasteren's chances.
The 36-year-old from Brabant is the fourth Dutch trucker to win the desert rally after Jan de Rooy (1987), Hans Stacey (2007) and Gerard de Rooy (2012 and 2016).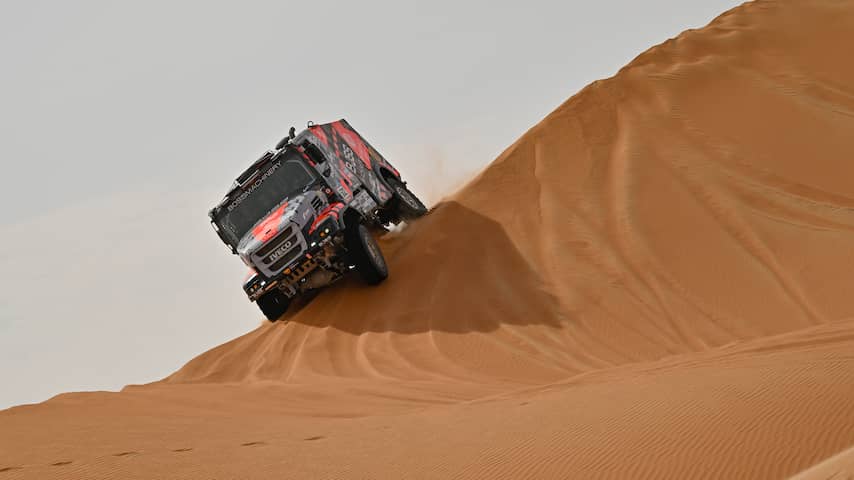 The last stage had few obstacles, so that Janus van Kasteren was already certain of the overall victory on Saturday. Photo: Pro Shots
Nasser Al Attiyah triumphs in the cars
Qatar's Nasser Al Attiyah triumphed in the cars for the fifth time. It was the second victory in a row for the Toyota driver in the desert rally.
The 52-year-old Al Attiyah took the lead in the general classification after the third stage and built up a big lead in the first week, partly thanks to setbacks at his big opponents Stéphane Peterhansel, Carlos Sainz and Sébastien Loeb.
Al Attiyah is second in the all-time ranking with his fifth overall victory. Only Peterhansel has more overall victories in Dakar in the car category, namely eight.
Benavides takes title in motorcycles
In the motorcycles, the overall victory was a prey for the Argentinian Kevin Benavides. The KTM factory rider won the fourteenth and final stage, passing his Australian teammate Toby Price in the overall standings.
Benavides was 55 seconds ahead of Price at the finish, more than making up for the 12 seconds gap on the Australian. It is Benavides' second overall victory in Dakar; he also won the desert rally in 2021.
Price, winner of Dakar in 2016 and 2019, finished second at 43 seconds. American Skyler Howes from the factory Husqvarna team stepped onto the podium as number three. He was more than five minutes behind Benavides.
Jan 14, 2023 at 12:54 PM
Trucker Van Kasteren can hardly miss the overall victory in the Dakar Rally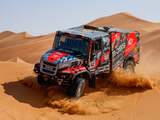 Jan 13, 2023 at 10:22 am
Trucker Van Kasteren takes a big step towards overall victory in the Dakar Rally with a stage win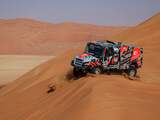 Image: Pro Shots
---
Read more about:
Dakar Rally
---
---
---
---