Create works of art, summarize emails or have a good conversation: with programs such as ChatGPT and DALL-E it's all possible. Artificial intelligence is suddenly accessible to many people because of these types of apps and they are already very useful for general tasks. Ultimately, they may even change the way we do our day-to-day work, as these programs are getting even smarter at a breakneck pace.
"It's five to twelve," says Tijmen Blankevoort, who heads the research lab for AI at chipmaker Qualcomm. Developments are going very fast. As a result, artificial intelligence could soon be used on a large scale. "AI could not reason logically for a long time, but it can now," says Blankevoort.
Programs such as the chatbot ChatGPT and the art generator DALL-E have become very popular in recent months. These tools are both from OpenAI. That company wants to set up an artificial intelligence that will help humanity further.
At the end of 2022, OpenAI got wind when it released a free version of ChatGPT. Suddenly everyone could give instructions and read along how the computer formulates an answer. And apps like DALL-E, Midjourney, and Stable Diffusion made it easy for people to take pictures.
ChatGPT appeals to the imagination
These programs are the killer apps that suddenly make artificial intelligence accessible to many people. "It's not just for the geeks anymore," says Peter van der Putten. He is a researcher at Leiden University and at the AI ​​Lab of software company Pega. "ChatGPT is a good example of this. After five days there were already a million users."
On social media, this public access mainly produced striking and funny results. For example, ask ChatGPT to write a New Year's Eve conference and it will get to work. Or ask a program like DALL-E for a painting of a tiger on a snowmobile in the style of Rembrandt. Within a minute you will get exactly what you asked for.
Every day new programs that work with artificial intelligence appear on the internet. For example, there is a program that recognizes when a school assignment has been made using ChatGPT. Or a system that summarizes unread e-mails in one message. Another program makes older, blurry photos sharp again. And LegalMind summarizes complicated court documents in understandable language.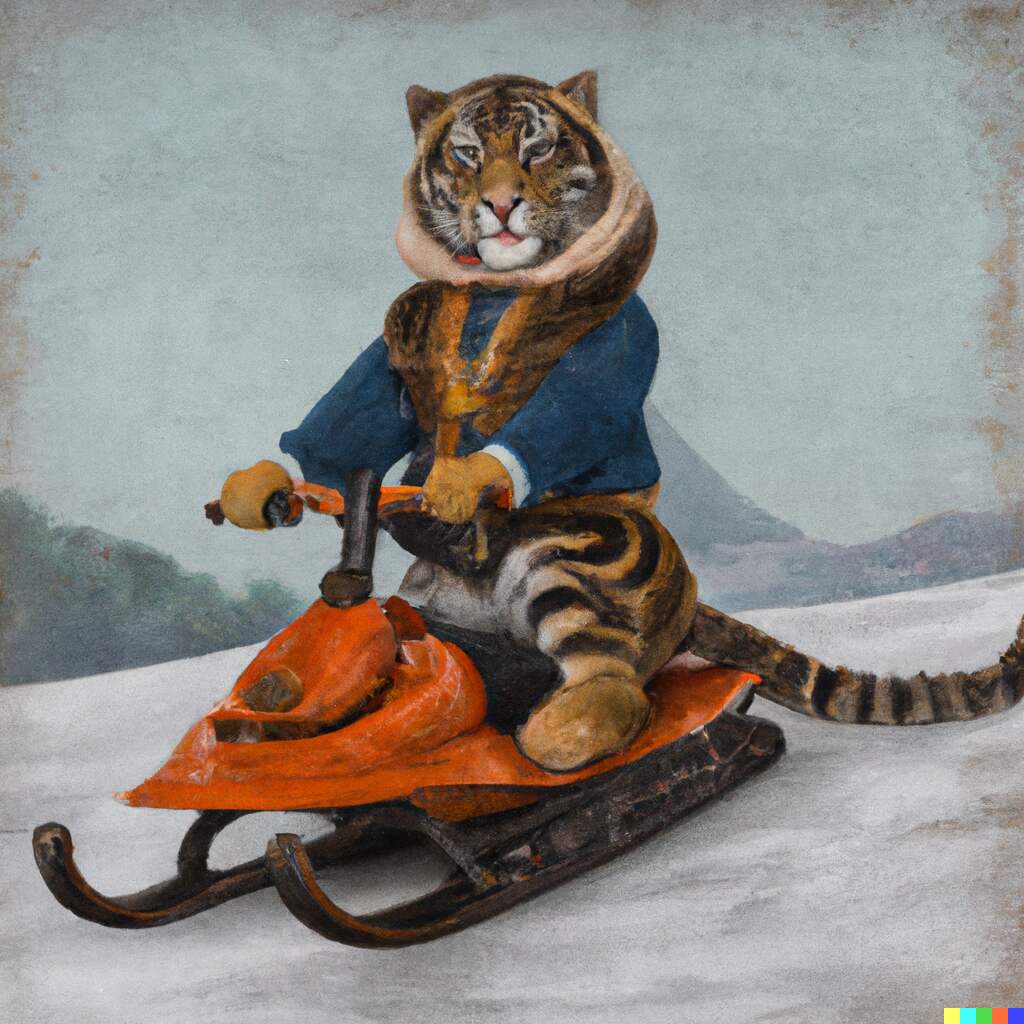 AI painting of a tiger on a snowmobile by DALL-E. Photo: Dall-E
AI will soon be smarter than half of humanity
A program like ChatGPT is not yet perfect. He makes mistakes and publishes untruths. Solutions will be forthcoming in the short term, Blankevoort thinks. The fact that the chatbot now understands logic is, according to him, the most important development.
AI had no measurable IQ before. Now the score is around 80. ChatGPT is expected to have an IQ of around 100 in a few years.
"Then the system is smarter than half of the people," says Blankevoort. The fact that AI has learned to reason logically creates a tipping point. "Solutions are coming to work more efficiently, faster and cheaper. AI will primarily help people, but it is certain that jobs will disappear."
That fear is understandable, says Van der Putten. The same concern existed with the advent of computers. "We can leave some work to the computers," he says. "People can then do something else. But we do have to think about who benefits from AI. Are they, for example, only governments or also citizens?"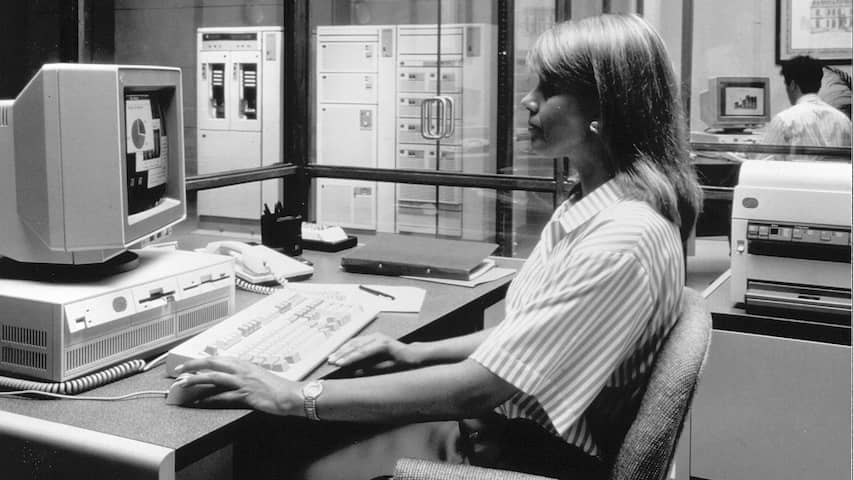 The arrival of the computer changed the way we work. Photo: ANP
The law must guide the use of AI in the right direction
The European Union is considering the responsible introduction of artificial intelligence. The AI ​​Act will probably be finalized at the end of 2023. This law determines which types of artificial intelligence are banned or require extra supervision.
In China, for example, there is a system that distributes scores to citizens. To do this, the computer looks at people's behavior. Such a system should not be introduced in Europe. The law must also prevent discrimination via AI.
OpenAI is the first company to demonstrate the possibilities on a large scale. This opened the eyes of many organizations. For example, it resulted in a planned investment of 10 billion dollars (9.3 billion euros) from Microsoft.
Other large tech companies are also working on their own AI. Think of Facebook parent company Meta or Google. But these companies are more secretive about their developments.
AI was already there, but it's getting better
While programs like ChatGPT are examples of "sexy AI" gaining popularity as a result, the technology itself isn't new. It is already widely used.
Consider, for example, a bank's app. This offers the customer insight into his expenses. Based on this, the app can make recommendations about money matters. Contact with customers at companies is also increasingly taking place via a chatbot, for example.
It won't stop there. "In five years' time, AI will conduct its own research," says Blankevoort. "It will probably come up with solutions to problems that we as humanity could not come up with."
---
---