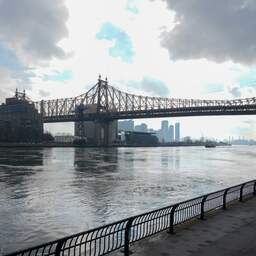 ---
Jan 15, 2023 at 10:31 PM
In the US, a tip about an archaeological treasure in New York's East River has sparked excitement among treasure hunters. They have been combing the river for weeks in search of mammoth tusks. That while, according to a local museum, they are probably not there at all.
The tip was shared around the turn of the year in comedian Joe Rogan's podcast, writes the AP news agency. An Alaskan prospector told of a report that New York's natural history museum was dumping "unusable fossils and bones" into the East River. One of the authors of the report is said to have worked at the museum.
According to the prospector, mammoth tusks, among other things, would have been dumped. "We'll see if there are adventurous people out there. These bones are extremely valuable."
But the natural history museum has since stated there is no evidence for the archaeological deluge. "We have also found no evidence for the existence of this report," said a spokesman.
Search with divers and cameras
It doesn't bother the treasure hunters. Some have been searching for the treasure that must have been lying at the bottom of the river since 1940 for more than a week. A lot of equipment is used, such as boats, special diving clothing and remote-controlled cameras.
"The odds may be as good as the odds of ever hitting the jackpot," the AP news agency quotes a treasure hunter as saying. "And people also buy lottery tickets every day to play with. If I don't find anything, at least I tried."
Comedian Joe Rogan's podcast was also discredited in early 2022. Then disinformation about corona vaccines was spread via the podcast. That led to the removal of dozens of episodes from the podcast and Rogan apologized several times.
Image: AP
---
Read more about:
NoteworthyUnited StatesAbroad
---
---
---
---