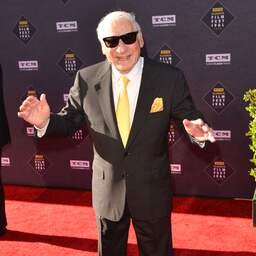 Comedian Mel Brooks comes after more than forty years with a sequel to his film History of the World: Part 1 from 1981. The now 96-year-old director and actor reported this on Twitter.
It will be a four-part series that will be shown on the Hulu streaming service this spring. The series, which consists of sketches from different periods in history, stars Quinta Brunson, Danny De Vito, Johnny Knoxville, Seth Rogen and Taika Waititi, among others.
History of the World: Part 1 was divided into five chapters: the Stone Age, the Old Testament, the Roman Empire, the Spanish Inquisition, and the French Revolution. Brooks appeared in the film in five different roles.
The comedy ended with a trailer for the second part, which would include Hitler on Ice and Jews in Space. However, the second part was never made.
Brooks made famous films in the past such as Blazing Saddles, Young Frankenstein and The Producers. He received an Oscar for the screenplay of the latter comedy, about two theater producers making a musical about Hitler. The film was followed by a musical, which won twelve Tony Awards and drew full houses on Broadway for years.
---
---