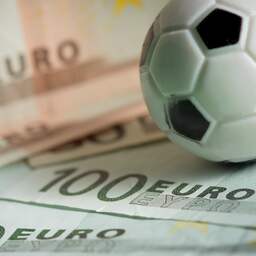 ---
Jan 15, 2023 at 6:47 PM
No less than 25 players from the Eredivisie and Kitchen Champion Division have gambled on matches in which they played themselves or on matches in their own league in recent months. This appears from a document from the Gaming Authority that is in the hands of the NOS.
Six players from the Eredivisie have recently bet on matches. In the Kitchen Champion Division, the second professional level, there are no less than nineteen football players.
Between October 2021 and December 2022, gambling offices made forty reports to the Gaming Authority about possible match fixing. Twelve times it concerns 'unusualities' in foreign duels, NOS reports. In almost all other cases to professionals who gamble illegally.
In some cases, the reports were so suspicious that the police are investigating. Football association KNVB is aware of the 27 reports, but is not aware of the details.
Betting offices are not allowed to share information about players, the matches and the stakes. As a result, the KNVB cannot take any further steps.
Beugelsdijk and Clasie already penalized
Defender Tom Beugelsdijk was suspended for five matches in July because of online gambling on Dutch matches. Earlier, AZ midfielder Jordy Clasie was suspended for two matches due to gambling.
Players' union VVCS reported in October based on a survey that at least 23 professionals have sometimes gambled on duels from their own competition. More than half of the Eredivisie players admitted to place a bet every now and then.
VVCS stated that gambling football players place bets "sporadically". The union announced an information campaign. "Apparently it is not clear to all players on which matches they can and which matches they are not allowed to bet."
Image: ANP
---
Read more about:
Eredivisie(Online) gamblingFootballKitchen Champion Division
---
---
---
---